Indian national team rivals' watch: Myanmar
Sportskeeda continues the build-up to India's AFC Challenge Cup 2014 qualifiers by analysing hosts Myanmar, whom India face on March 6.
History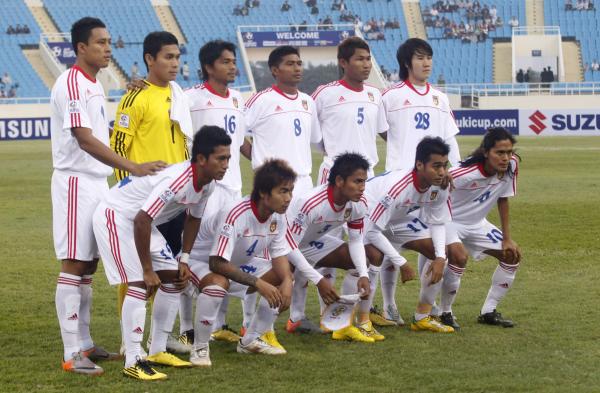 Myanmar is currently placed 164th in the FIFA Rankings and 29th in Asia. Their best-ever ranking was recorded in 1996 when they were placed 96th in the world. Myanmar have never come close to qualifying for the FIFA World Cup, but under the name of 'Burma', they did finish runners-up in the 1968 Asian Cup.  As Burma, they also won the gold medal in the 1966 and 1970 editions of the Asian Games, and that period is considered to be the best in their football history as they also played in the 1972 Munich Olympics and won the gold medal in the South East Asian Games for five straight editions between 1965 and 1973.
However, 1968 was their only appearance in Asia's biggest competition as they haven't qualified ever since. Like India, Myanmar have been in decline over the years, and are currently placed among the emerging nations of the continent. The South-East Asian nation hasn't had much success at the regional level also, as they have gone past the group stage of the ASEAN Championship only once, in 2004, when they finished fourth. And fourth has been an unlucky position for them as they have finished there in two straight editions of the AFC Challenge Cup (2008 and 2010). But Myanmar surprisingly failed to qualify for the 2012 edition, and thus, will be determined to make the most of their home advantage and progress this time.
Current Team
Former South Korea international and youth coach Park Sung-Hwa has been their head coach since December 2011, and Myanmar have had mixed results under him with three wins, three draws and three defeats in nine matches. However, all three of those victories have come against South-East Asian minnows Brunei, Timor Leste and Cambodia in the 2012 ASEAN Chamionship qualifiers, while the goalless draw against Laos was described as one of the worst results in Myanmar football's history. On a positive note, Park's team earned a draw against Singapore in a friendly last year, and held Vietnam in the final rounds of the ASEAN Championship, where they unsurprisingly bowed out of the group stage finishing rock-bottom with one point in three games.
But the current Myanmar team should have enough to at least qualify for the 2014 Challenge Cup, and the gritty performance in the narrow 0-1 defeat to Philippines last month, a match in which they were without some of their key players, will give them confidence. Some of those first team regulars like Naing Lin Oo, Kyi Lin, David Dune and Khin Maung Lwin have recovered in time to be available for the qualifiers. The 25-man squad has plenty of players from Myanmar's two representatives in the AFC Cup – Yangon United and Ayeyawady United and, like the Indian clubs, they were in action in midweek. So Park has the same problem as Wim Koevermans, as some of those players who were involved in the AFC Cup may not be physically ready for the opener against Guam. Home advantage should still give the 'White Angels' a massive advantage.
Key Players
Ya Zar Win Thein
The 24-year-old Yangon United player is a goal-scoring midfielder and one of Myanmar's most prolific players at the international level with nine goals in 29 appearances. He will be aiming to net a few more international strikes in the qualifiers.
Kyi Lin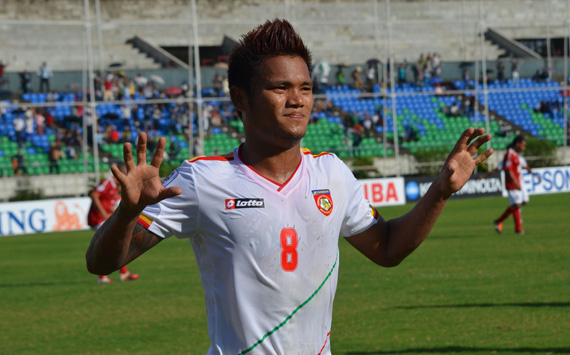 Another member of Yangon United, Lin is the next big thing of Myanmar football, having impressed in the 2012 ASEAN Championship where he also scored the equalizing goal in the draw with Vietnam. The 20-year-old attacking midfielder will be looking to enhance his reputation on home soil.
Soe Min Oo
The 24-year-old striker finished as the top goal scorer in the 2012 Myanmar domestic league which helped his club Kanbawza finish second. Soe Min has scored three already this season, and will be eager to bring his fine club form to the national team and finally break his international duck.