Indian Women's League 2018: Tanvie Hans set to feature for Sethu FC as 'foreign player'
1.25K //
26 Mar 2018, 10:36 IST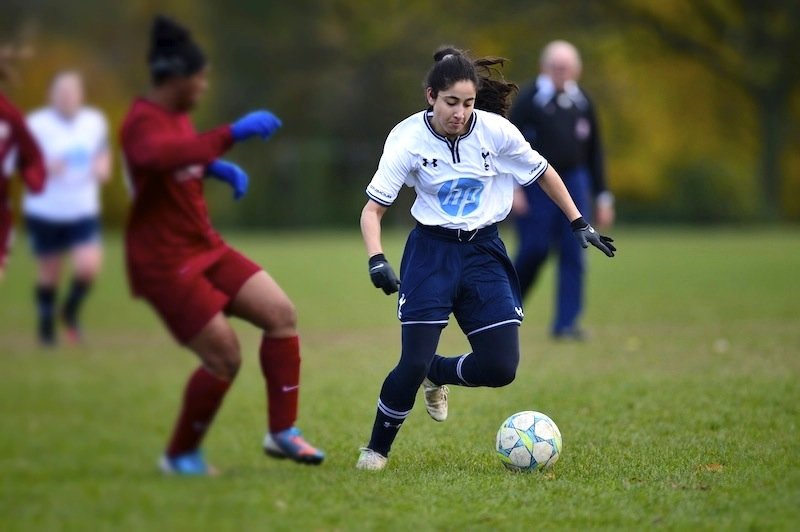 What's the story?
As the new season of the Indian Women's League (IWL) kicked off on Monday, female football sensation, Tanvie Hans took to her Twitter account to announce that she will be donning the Sethu FC jersey as she makes her IWL debut. Though Hans' roots belong to India, her passport is of British origin, and therefore, she is a foreign signing from the club for Tamil Nadu.
In case you didn't know…
Tanvie Hans became the first Indian woman to play for an English Premier League club when she signed with the Tottenham Hotspurs Ladies in 2013. Two seasons later, she moved on to play at the Craven Cottage as a part of Fulham Ladies FC.
Hans is also the first lady to ever play for and mind you, captain an all men's team. As a part of The Amateur League in Bangalore, Hans led her team, Cult FC in the tournament that consisted of male players only, consequently making her the sole female member of the league.
The heart of the matter
Tanvie was born and brought up in India but was never allowed to represent the country on the football field due to her British citizenship. At present, she is in the middle of surrendering her current passport and acquiring an Indian one, in order to play football for the nation.
Sethu FC became the first team from Tamil Nadu to participate in the Indian Women's League after qualifying for the tournament last year. The club is owned by M. Seeni Moideen who is the president of the Tamil Nadu Football Association. With the addition of Tanvie, they have undoubtedly strengthened their squad.
What's next?
While the club has a few out-stationed players as a part of their squad, they will be looking to make the most of their latest foreign signing.
Author's take
It is indeed a great opportunity for Tanvie Hans to show the country and the authorities at AIFF what she is made of and make her mark in Indian football. Participating in the Indian Women's League could be the big break she has been striving for in India.