Interview with India Coach Wim Koevermans: Part 2
1.47K //
08 Nov 2012, 21:32 IST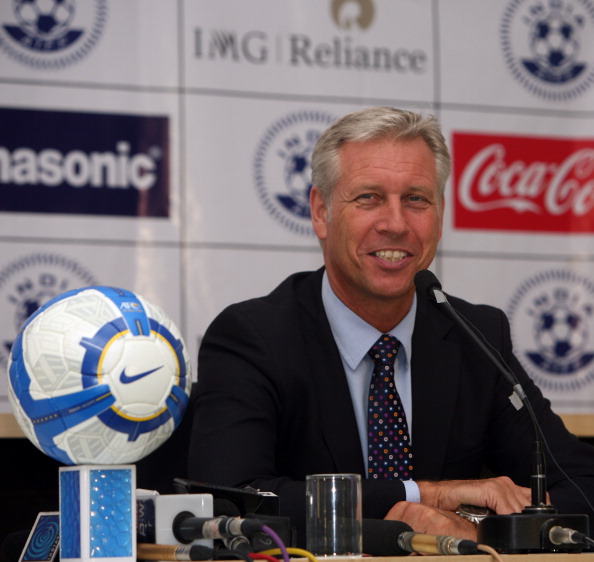 Wim Koevermans' reign as head coach of the India national team got off to a dream start as India retained the Nehru Cup back in September. It was India's third Nehru Cup title in five years.
But it's debatable that how much India moved forward since those two triumphs in 2007 and 2009 under Bob Houghton.
India did play in the 2011 Asian Cup but their record outside the country didn't improve much and as they started playing regular international matches only after the Asian Cup, the slide in the FIFA Rankings continued and they are now placed 169th.
In an interview to Sportskeeda, Koevermans acknowledged the fact that although winning the Nehru Cup was great for the confidence of the team, the aim now should be is getting results with shorter preparation like in the case of international friendlies.
"The Nehru Cup is a great tournament and it gives me the opportunity to work with the players. We also need to adapt to the winning mentality when we have shorter preparation time. It's not easy. But at the same time, most of the countries have it. And if you ask me, it makes a difference," Koevermans told Sportskeeda.
The cancellation of the Yemen friendly is a huge setback for the national team as the next FIFA Friendly match date is February 6. Koevermans however did mention earlier that he intends to play higher-ranked nations next year also.
"I am looking to play against higher-ranked teams next year. To improve ourselves, we need to play against higher ranked teams. At the moment, almost every team stays ranked higher than us (smiles).
"Losing a game brings you a step forward to win the next one. It's all a developmental process. We need to understand losing a match isn't a shock. The aim stays to qualify for the Asian Cup," he stated.
In charge for more than four months now, the former Dutch international has been impressed by the quality of the I-League.
"I have watched the I-League and it's definitely not as bad as people feel. There are a lot of teams who stress on playing constructive football and not solely on the long ball. There are a lot of talented Indian players whom we have scouted and are monitoring at the same time," he opined.
Already in his short stint, Koevermans has played a key role in the development of youngsters like Lenny Rodrigues and the revival of experienced players like Clifford Miranda and Mehtab Hossain and the 1988 Euro winner believes they can only get better.
"That's what I call the learning process. Players like Mehtab and Clifford who are in the national team will mature more when they play better opposition. The same applies to all their teammates. Experience stays the key," he concluded.
Part 1 of this interview can be found here.