ISL 2017: FC Goa ties up with European Business and Trade Centre
790 //
03 Nov 2017, 11:23 IST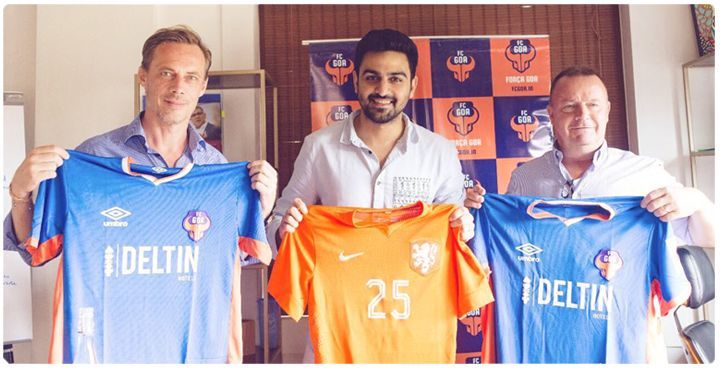 Goa has, over the years consistently produced spectacular talent in the realm of football for India. Since its inception, FC Goa has always strived to develop and nurture this talent and give them a platform to hone their skill. Therefore, to help in this endeavor, the club has signed a Memorandum of Understanding with European Business and Trade Centre (EBTC). EBTC is a European organization constituted in India in 2008 which is co-funded by the European Union so as to facilitate Europe-India cross-border collaborations. 
The EBTC, through this partnership, will aid with technology, the framework for development and will provide knowledge with regard to the best practices in the industry. It will also help with innovations to suit local needs in Goa through various projects, programmes, and initiatives. 
The club is committed to developing a football culture from the youngest possible age and as a result, we have been actively pursuing this for a few years now. The aim is also to find and nurture talent. The partnership with EBTC will enhance this movement by providing facilities and technical expertise in accordance with the highest standards. The EBTC will facilitate coaching under the 'World Coaches' programme for the club along with 'train the trainer' programmes in the form of five-day camps which will, in turn, help to support the structure and professionalize football in the state. 
Infrastructure has been one of the biggest obstacles that have prevented the sport from taking flight in the country. Through this partnership, the EBTC will provide firsthand knowledge on new infrastructure in addition to providing support while upgrading the existing infrastructure. Outreach programmes with a focus on scouting for talent will be started. The EBTC, through its wide network, will help with tying up with foreign sponsors and will provide creative business and funding models for the club to work with. 
The EBTC will also look to make football accessible to all in the state through 'Colourfield' which is a mini, astroturf football arena (20x40m) which comes with a fencing, solar lighting, rainwater harvesting and clean water, which can be used for various purposes. If this 'easy to install' venture can be brought to the state, it will certainly bring football to the masses. 
In return, FC Goa can provide the EBTC with access to Goa and the club's infrastructure along with local knowledge for relevant delegations, partners, and prospects. Through the statewide 'Gaur Nation' membership programme, the club can also help the EBTC to reach out and connect with the local audience.