Jharkhand footballers, set to play in Spain, slapped and abused for seeking birth certificates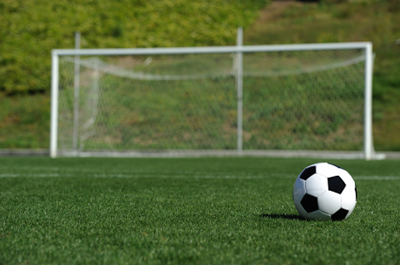 A team comprising of female footballers from Jharkhand and set to appear in a tournament in Spain, is allegedly facing abuse from local officials asking for bribes in return for the players' birth certificates.
Yuva Football Club, a football team based in Ranchi, comprises of poor, tribal girls aged 12 to 14, but that did not stop them from being on the verge of history by becoming the first Indian girls to play in Spain in the week-long Donosti Cup that begins on June 30. But to be eligible for getting visas, the girls had to submit their birth certificates. Most of the members of the team, hailing from Ranchi, were not born in hospitals but at home, and consequently do not have birth certificates.
And so when the players approached the local panchayat office for birth certificates, instead of being welcomed with open arms, the were slapped, abused and made to sweep the office floors by a panchayat sewak.
"I have been going to the panchayat office for the last three months, but am yet to get the certificate," Rinki Kumari, 13, Yuva captain said on Tuesday.
She said panchayat sewak Dinesh Sau had told the players, "Jitna jyada paise degi, utna jaldi certificate milega (The more money you give, the earlier you get your certificate)."
Rinki added, "I have given him Rs. 200. He wants more. A few days ago, I pestered Sau to get the work done. He slapped me."
Teammate Sunita Kumari, 13, said, "Apart from slapping me, Sau also made me sweep the office floor.
It is reported that atleast 9 other players suffered a similar fate.
The club's coach, Franz Gastler, an American, expressed his disgust, "They will be the first Indian girls to play in Spain. The team is all over the tournament website, even covered on Spanish TV. Yet, they get no respect here," he said.
Ranchi zone inspector general of police MS Bhatia said, "If the girls write to us, we will take stringent action."
It remains to be seen whether any action will be taken against the panchayat sewak. Most of all, one hopes that the girls' dreams of playing in Spain are not shattered by greedy officials looking to make a quick buck.