Kalimpong's Apex FC to organise Sports Fitness Workshop
659 //
15 Dec 2012, 17:08 IST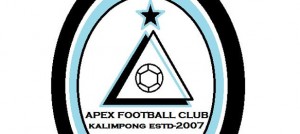 Kalimpong's Apex FC, in association with Rockvale Academy, a premier public school of Kalimpong will organize a Sports Fitness workshop in the hill town on December 27. The workshop will start at 11 am and the Venue will be the Rockvale Academy Campus.
The Sports Fitness workshop will be conducted by Ashish K. Das who holds Level 4 Coaching and Post Graduate Diploma (Trainer/Physio) Certifications.
The main aim of the workshop is to save sports persons from sports injuries through scientific fitness training. This workshop will deliver many important methods of physiotherapy for injury care and fitness development in collaboration with the level coaches' technical tips.
Ashish K. Das said, "I invite all to take part as this workshop will be very beneficial to sports people and also to people who are not active in sports but want to keep fit and want to increase their knowledge about fitness."
The session will cover training on CPR and first-aid, Swiss ball, Thera band, sports taping techniques, functional joint stability warm-up training sessions, cricket fitness specifics, football fitness specifics, poly-metrics, motivational talk therapy, free course materials, ground activities, film on sports training.
The Workshop is free for all to attend, only interested persons have to call Apex FC manager, Gyaltshen Dorjee Moktan (Mobile: 83484 71244) to confirm their participation.