Kenkre FC kids complete successful tournament tours to Portugal and Spain
956 //
22 Jul 2013, 17:26 IST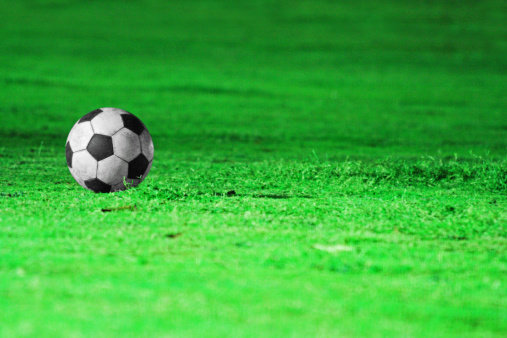 Mumbai-based Kenkre FC completed its sixth overseas tour, participating in the Iber Cup (Portugal) and the Costa Blanca Cup (Spain) held between July 1 to 14. Kenkre FC participated in five age-categories namely Under-10, U-11, U-12, U-13 and U-15. The young Kenkre brigade competed against the likes of SL Benfica, Sporting Lisbon, FC Sevilla, CF Malaga, FC Villarreal, Atlético Madrid, Real Betis, Southampton FC, Reading FC, FC Paris St Germain, Olympique Marseille, FC Zenit St. Petersburg, among others. The overall quality of football on display was of the highest order and the maturity, tactical skills and fitness levels demonstrated by the European teams was worth going miles to view. It was 'On The Job' education to say the least for the youngsters from India.
Notwithstanding fatigue, the Kenkre teams fought hard – a fact best exemplified by the U-12 Iber Cup pre-quarterfinal against Portuguese side Mem Martins SC. On a clear, sunny European day, the atmosphere was electrifying in the vocal presence of a partisan crowd. Kenkre were trailing 0-4 but picked themselves up to turn the game into a thriller. Kenkre levelled the game at 4-4 but with two minutes to go, conceded a controversial penalty. The game was lost 4-5, but they won the hearts and minds of the crowd.
The participation of the U-10 team was especially important; assuming the responsibility of such small children, most of who had never stayed away from parents was not an easy task. However, it was made possible by their parents' unstinted support and the club's strong belief that this quality of exposure at the grassroots level is essentially important for the overall growth of the child.
Such experience was visible in the Kenkre U-13 team that had some players who had participated in AIFF Football Festivals last year. Gaston D'Silva had also represented India in the AFC U-14 tournament in Iran. The U-13 team, having missed out on the A-group playoff on goal difference in the Costa Blanca Cup, showed their mettle by reaching the B-group playoff final. In the final, the side fought bravely eventually going down 0-2 to local Spanish side La Nucia.
Visits to places like SL Benfica and Sporting Lisbon stadiums boost the camaraderie in the camp.
The club will remember this historic 2013 European tour for reaching a milestone final and bringing home its first trophy on European soil. The boys though, have tasted success and not one to rest on its laurels, Kenkre FC aims to move a step further in 2014 with a greater emphasis on fitness training and a scientific diet protocol.