Koevermans confident of qualifying for AFC Challenge Cup
753 //
01 Mar 2013, 16:50 IST
Yangon (Myanmar), Mar 1 (IANS)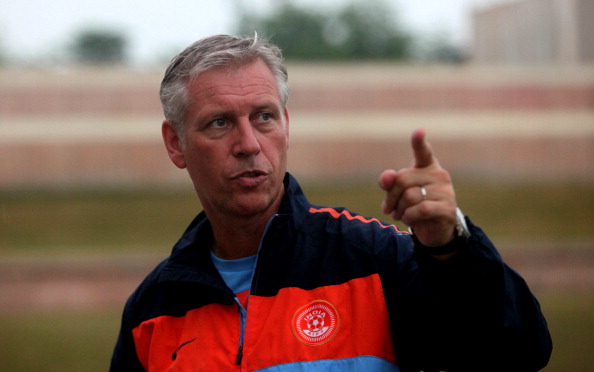 National football coach Wim Koevermans said Friday India were at the the AFC Challenge Cup qualifiers not to just make up the numbers but to "win the tournament".
India have been clubbed in Group A alongside hosts Myanmar, Chinese Taipei and Guam, and will play their first match against Taipei on Saturday.
"We aim to win every match which we play and that's no different for the AFC Challenge Cup," Koevermans said at the official pre-tournament press conference.
"We have had a good preparatory camp for the tournament in Pune. We landed early in Yangon to acclimatise to the conditions and the boys have responded well," he added.
"There are a lot of young players in India who have the capability to play at the highest level. This is a test for them as much as it's a chance for me to assess their performance and how they react."
"Indians are very proud when it comes to the national team. We are expected to win every match. We have a huge responsibility," he said.
If the Indian team had a preparatory camp for two weeks, their rivals in the tournament opener, Chinese Taipei head into the competition after a "40-day camp."
Koevermans' counterpart, Chen Kuel Jen, coach of Chinese Taipei, said: "We have had a preparatory camp for 40 days and we are satisfied with the sessions. All the teams are equally strong in the tournament. We have also spent time learning about each of them."
"We play a different style nowadays," Jen continued.
"There are a whole lot of new players from the lot which played in the EAFF Championship in December 2012," he added. "We will try our best to qualify."
Group-toppers get a direct entry into the final phase.