Kolkata Derby: Hearing might take place today
1.33K //
24 Dec 2012, 13:12 IST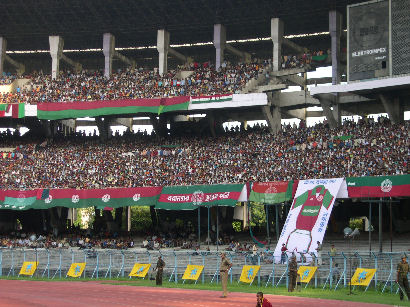 The hearing regarding the Kolkata Derby match scandal between East Bengal and Mohun Bagan on December 9 might come today. As per the latest news, AIFF (All India Football Federation) appointed single member committee of former Supreme Court judge Mr. Ashok Kumara Ganguly might start his hearing procedure from today Noon.
Yesterday, club members from Mohun Bagan, including Mohun Bagan's personal lawyer, went to Delhi for the hearing. Mohun Bagan secretary Anjan Mitra and another club official Debashis Dutta are also in that group. Before leaving Kolkata, Mohun Bagan Secretary told in a press conference that they have full faith on Mr. Ganguly and they are hoping that they will get justice.
Meanwhile, the Federation's channel partner has already sent an un-edited version of the whole match to the single member committee.  It has seen on that video that the brick has been thrown from the Mohun Bagan gallery and the person was also a Mohun Bagan supporter.
A few days earlier, AIFF sent the reports of the match commissioner, match referee and police commissioner to Justice Mr. Ganguly. Rumour spread that those reports might go against Mohun Bagan.
On the other hand, Dempo coach Armando Colaco said on Friday that he wants Mohun Bagan to get some punishments. But Mohun Bagan's arch rival East Bengal is against any kind of punishment as this might be a loss for Indian Football.
It would interesting to watch whether Mohun Bagan will face a ban or not.