Landon Donovan returns to training with LA Galaxy
763 //
29 Mar 2013, 13:15 IST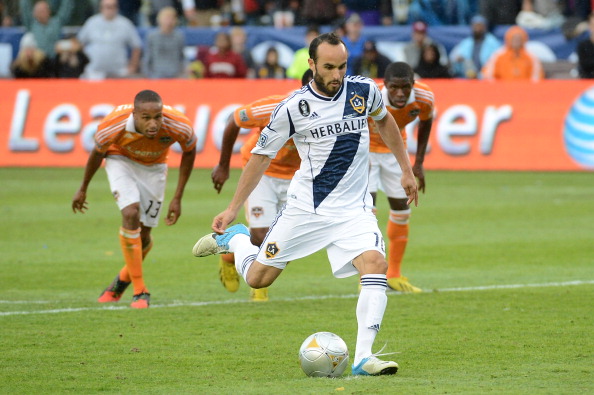 United States player Landon Donovan has returned to training with LA Galaxy. Donovan will now work hard to get back in the US national team.
LA Galaxy won the MLS Cup in December and Donovan asked for an extended offseason to regain his form.
Donovan was interviewed after a training session with the Galaxy at Georgetown. "I realize that I have a long way to go, both on the field and off the field, to work back into the national team, and that's my goal, I miss being a part of that. I want to represent my country again.", said the 31-year-old
Donovan suggested that he may not play the match on Saturday but  could come on as a substitute in the up-coming fixtures
The United States' all time top scorer and assist leader has been watching his national team play in the World Cup qualifiers.
"It was fantastic," Donovan said of the game, just the second time the U.S. secured a point in Mexico in World Cup qualifying. "I was so proud to watch, so proud to be just an American fan. Forget about a player or a teammate."