Legends blast AIFF for team's dismal performance
870 //
12 Mar 2013, 22:12 IST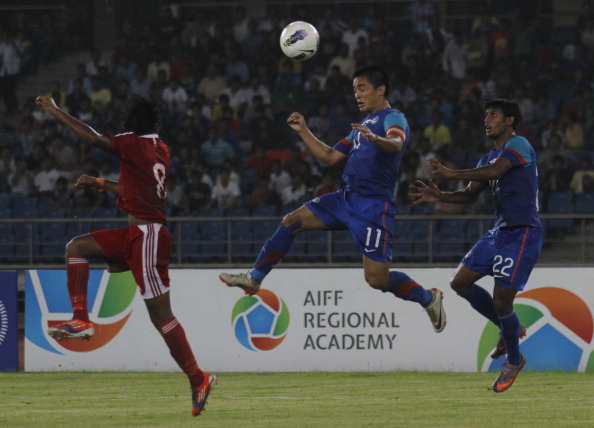 New Delhi - Legends have blasted the All India Football Federation (AIFF) for the national team's dismal performance in the AFC Challenge Cup qualifiers earlier this month.
Tuslidas Balaram, a member of the 1962 Asian Games winning team, said mismanagement in the AIFF has led to this situation.
"Do we have a national team? I wonder at times. Every good footballing nation has more than one team. But the AIFF struggles to get the first team in order," Balaram told IANS Tuesday, on the sidelines of the S.A. Rahim Memorial Football Tournament being played at the Jamia Millia Islamia.
India, champions of AFC Challenge Cup in 2008, lost their last group match against Myanmar in Yangon in Group A qualifying, finishing second. While Myanmar qualified since they finished on top, India now have to wait till qualifying stages conclude March 26. India can now hope to qualify for the final round as one of the two second-best teams.
Balaram said it he feels sorry for the current state-of-affairs the Indian is in.
"During our days we were the undisputed champions in our area. It is a shame that now that we are struggling to win against teams like Myanmar, Nepal and Maldives. The standard has gone down drastically," added Balaram.
Former India coach and technical director P.K. Banerjee concurred with his old teammate.
"I think we have fallen back badly in the last 10 years. During my tenure as the technical director, we were consistently beating the top teams in the region," Banerjee told IANS.
Banerjee feels negative comments by current technical director Robert Bann on skipper Sunil Chettri did the team no good ahead of a tournament. Bann was critical of Chettri's futile attempts to make it big at overseas clubs.
"I think such negative comments on the captain ahead of a crucial tournament didn't help the team's morale. We cannot belittle our own captain," he said.
Meanwhile, Balaram blamed the AIFF for not having enough exposure trips for the junior teams.
"The juniors are not getting enough exposure trips. Ideally all the age group teams should get three to four exposure trips every year so that they get matured by the time they come into the national team," he said.
Mohammed Habib, member of the 1970 Bangkok Asian Games bronze winning team, feels it was time for an Indian coach to take charge of the national team.
"We need an Indian coach so that he can communicate well with the players. Foreign coaches are not delivering. Why not give an Indian a chance?" he signed off.