Manchester United register a nervy win against West Ham
647 //
29 Nov 2012, 21:48 IST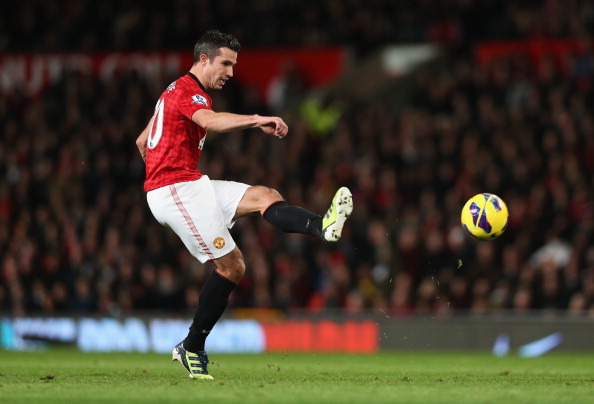 Robin Van Persie struck in the opening 30 seconds of the game to give Manchester United a 1-0 victory over West Ham United. It looked to be a game where the hosts would run away, but it turned out to be a nervy win in the end.
The visitors had hardly settled into the game when a cross from Michael Carrick was well collected from the Dutch striker who dribbled past defender Winston Reid and a deflection from James Collins sent the ball over Jussi Jaaskelainen into the net.
Smalling replaced Rio Ferdinand, while Javier Hernández, Carrick and Tom Cleverley were also fresh names in the United Team. Sam Allardyce made four changes from Sunday's defeat to Spurs as Guy Demel, Matt Jarvis, Taylor and Collins all got a start. Sir Alex Ferguson again put out a side which had a diamond formation, with the absence of pure wingers in the side due to injury. The formation didn't prove to be menacing as the United midfield failed to break into the West ham defense. Although the host enjoyed the majority of the possession, they failed to capitalize on it.
Mexican Javier Hernandez was the second striker in the team with Wayne Rooney playing deep in midfield. Hernandez had a shot saved by Jussi Jaaskelainen which ultimately proved to be the only chance in the first half.
Anderson had some presence in the midfield and was the most enthusiastic of all the players on the field. This was the Brazilian's 2nd start this season, and he might have earned him another start with yesterday's performance. Probably this could be the season where he could cement his place in midfield if he keeps on performing and improving. He needs to improve on his shooting abilities though, one of few Brazil players who lack that ability.
United's defense looked solid for a change. The crosses were dealt much easily, which has been an area of concern for the former champions. Most of the crosses were off target or blocked by a very stern United defence.
West Ham might feel they could have got away with a point when a James Collins cross fell to substitute Carlton Cole, who couldn't connect his shot well and was saved eventually by Anders Lindegaard. There were moments in the second half where the home team looked nervous but they hung on and earned a rare clean sheet.
Three points, a clean sheet, and top spot in the table, what else could have Sir Alex asked for.