Mehra PIL: Did AIFF commit a red card offence?
948 //
19 Dec 2012, 00:35 IST
Like many of us, eminent lawyer Rahul Mehra also wonders why Indian football cannot have the same profile and following as Manchester United.
Mehra, who won a landmark PIL case against BCCI four years back, is back again. This time, the Delhi High Court lawyer has fired a salvo against the All India Football Federation (AIFF), who will have their 'elections' on Thursday.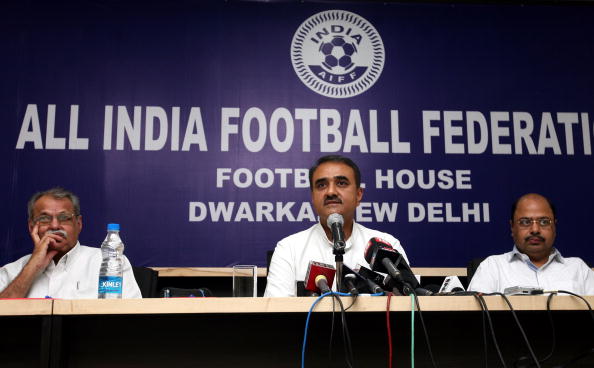 In his writ filed in the Delhi High Court, Mehra stated that the election has directly violated the Indian government's Sport Code.
I'm sure that in our democratic set-up, all of us would appreciate Mehra's effort since we're aware that most federations don't follow gospels of truth. Mehra has also stated that the court must stop the election of the President because it violated the Code which says that only one proposer and one seconder is needed to file candidature for the President post in any national sports federation election.
The AIFF constitution, however, makes it mandatory to have at least five proposers to contest for the top post!
It must also be mentioned here that the Sports Ministry had already withdrawn the recognition of archery association and boxing federation for violating the sports code.
I've seen and been present in at least three AGMs of the football federation and let me tell you, most posts in AIFF aren't 'contested'; rather they are 'adjusted'. Everyone is running a fiefdom within the federations and sports associations. Surprisingly, unlike in any other federations, AIFF is an intelligently-managed body. You won't get to see any factions which will be associated with others, even within the high-profile BCCI. But in AIFF, members and vice-presidents are 'kept' happy. Last week, three new vice-presidents were inducted into AIFF — Srinivas Dempo from west zone, Congress leader Subhash Chopra (north zone) and Shillong Lajong owner Larsing Ming Sawyn (north-east). We still don't know why Chopra, who never had time for Delhi football (he is the DSA president in his second term), was included.
Lawyer Mehra is like all of us who think that sports bodies aren't run democratically and honestly. But we couldn't have taken on the federations who are represented by top politicians and businessmen. For Mehra, it's possible to launch a fierce attack on AIFF because he is a lawyer. People outside will find it hard to fight because you need resources and money to hire lawyers.
None of our Indian federations are clean. That's a fact. The recent suspension of Indian Olympic Association (IOA) by International Olympic Committee (IOC) for excessive government influence was appreciated by the sports lovers.
Two years back, some of the recruitments done by the former AIFF secretary Alberto Colaco raised eyebrows. Colaco recruited Dempo coach Armando Colaco's daughter as the national team's co-ordinator. The post wasn't advertised on the federation's website.
Like all of us, Mehra too wants 'clarity' in the federation work. He wants the right people to run the sport effectively. Besides, the reputed lawyer wants officials to be elected for specific durations and not long, random tenures that are the norm in India.
In another decision, the former AIFF secretary had proposed two names — BMR Mehta and Anil Kamat — as the new joint secretaries of AIFF. Mehta joined the federation in 2005 as Press Officer who however was not in sync with Indian football,  while Kamat has been always close to Colaco as they both hail from Goa.
Mehra once said, "We don't have the right people running the sport," and that's so true in the current situation.
AIFF has stated that their election is held according to the Code. But we trust Mehra because his PIL doesn't aim for cheap headlines and the lawyer wants to cleanse the sport with a sincere approach.