Mogral Soccer League: "People in Mogral want to become like Mohammed Rafi and not like Sachin Tendulkar"
4.16K //
28 Feb 2013, 18:16 IST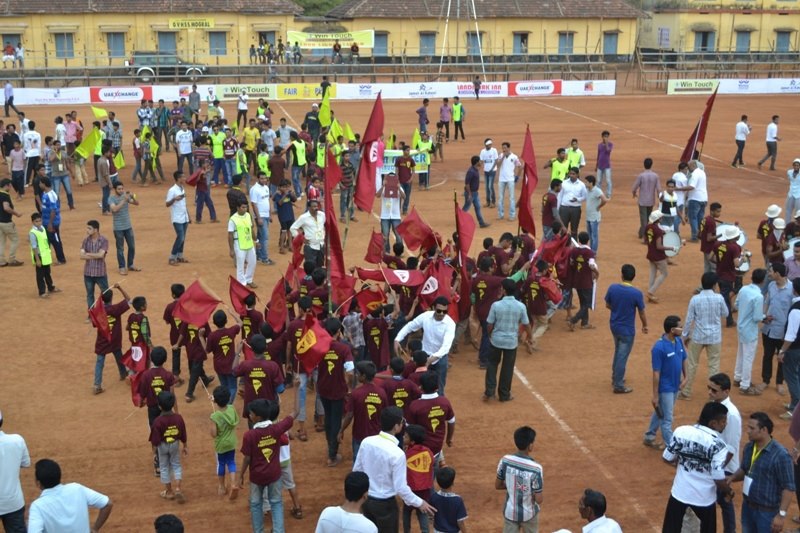 I have hardly seen so many people come to watch a football match. I was at Pune for a football match a week before the Mogral Soccer League and there were around 30 people who had come to watch us. But here, the response is amazing. I hope I can play here next year. - Clifford Miranda
The place India-midfielder Clifford Miranda is talking about is a tiny village just outside Kasargod, Kerala called Mogral. The tournament he is talking about is the Mogral Soccer League(MSL), an Indian Premier League (IPL) meets English Premier League(EPL) style 7-a-side football tournament organised by the Mogral UAE Sports Committee.
Speaking to some of the more famous players from Mogral, it is clear how much passion the place holds for the game. Mr. Saleem, who was apparently the first player from the village to become a professional football player said that there's a popular saying amongst the people in their village. "Babies born here are born with a football, so they take to the sport like duck to water." Such an analogy doesn't seem too out of place when one gets to experience first hand the love for football people exhibit here.
The MSL gave the local Mogralians an opportunity to see some famous footballers from state and country strut out their stuff. A rather silent village is suddenly transformed into bedlam. Coloured flares pour out from every corner; chants fill the air; vuvuzelas, horns, whistles and drums give the ground a carnival atmosphere, the commentator bellows something into the mic in Malayalam (the local language), the teams roll out, escorted by excited kids, to the Champions League theme (they even carry a big banner promoting fair play) and then the football starts.
The response to the tournament was befuddling. Large crowds are not uncommon in India, but for football it is almost unheard of, except in a few rare cases. As the day wore on, people of all ages started to pour in and the sheer number of people in attendance was breathtaking. For a village that has roughly a 15 square kilometers area (compared to Bangalore's 741 km²), there were close to 7000 football fans desperate to catch a glimpse of their local stars playing. The organizers had built a seating gallery for nearly 5000 people, but that did not suffice. And for fans who were not able to find a seat in the gallery, it did not discourage them. Nearby buildings were packed to the rafters with fans wanting to catch a glimpse of the teams playing. There were fans atop trees, atop abandoned buildings in the vicinity and even the school adjoining the ground.
Another former player, Abdul Kader says proudly that the sport has helped the people of Mogral unite so much so that even when there is an all-India bandh, nothing in the small village is affected. "Bharat bandh has no effect at all here. In fact, the police who are patrolling the neighbouring villages or cities always end up here for refreshments, because they know that all shops will be open and life will go on as usual."
Ask him why and he is quick to point out the reason as football. Kader says that it is thanks to football that everyone in this tiny village are very close friends, even if they share political views that are poles apart.
"Football has brought everyone together here. My friend Mr. Saleem and I share very different political views. Anywhere else, we'd be like sworn enemies. But we've played football with and against each other and we don't let something like politics or religion come in between. This is the case with almost everyone in Mogral"
International racing navigator Musa Sharif is one of the very few who took to other sports while growing up. Reflecting on the same, Sharif, who holds a Limca book of records certificate for the number of trophies he has won over the years, said it was extremely difficult for him to not be sucked in by the love for football in his village. He adds that it was only once he left for college in Mangalore, that he was able to concentrate on forging a career in racing.
"Mogral is a place for only one sport. Only one sport to be specific – football! I was also completely into football as a youngster, but later on my priorities changed and I got into racing. Even now, every chance I get to be part of something related to football, I am amongst the first to volunteer.
"I am a part of the MSL organizing committee and you will also see me with my son at the ground everyday. Football is a part of my life. There's no escaping that," he says.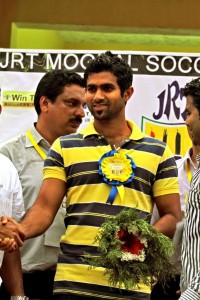 Shah Jahan, a former ITI and Bangalore Telecom defender, who hails from the village says that the love for the game started when their ancestors were given a chance to play alongside the Britishers who were in charge of the area.
"I guess, that is where the love for football began. Our fathers used to play with or against the British. Then, they started using balls made of torn clothes tied together to play amongst themselves. This is the story almost everywhere in India, but when cricket came, everyone forgot about this sport. In Mogral, we were too much in love with the sport. Even now, everyone here wants to become like Mohammad Rafi and not like Sachin Tendulkar," said the former player who now runs a successful business in the UAE.
Mogral may not yet have given the talent that has made the whole of India stand up and take notice, nor does it boast of a ground or system that is top-class. But for all that it lacks, it makes up with its people and their passion towards the beautiful game. Their obsession with the beautiful game. The Mogral Soccer League may be the first step this tiny village of immense promise has taken towards giving its people joy, but going by its success, it is sure to give the rest of India more joy and pride in years to come.