Mohammedan officials not pleased with their coach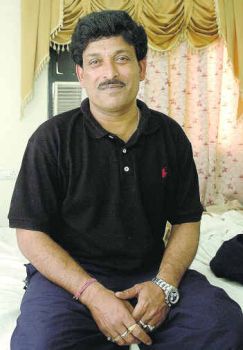 Yesterday, after playing a draw against Southern Samity in CFL Premier League, questions were raised against Mohammedan's present coach Alok Mukherjee. Officials are quite doubtful about their coach's ability to lift the team in I-League next season. After yesterday's match, one of the officials from the club, Iqbal Ahmed said that they will look for two more matches. If things go wrong, then they will decide whether to replace their coach or not.
Meanwhile, Mohammedan's next two matches in the CFL Premier League are against giants Mohun Bagan and Tollygunge Agragami. If Mohammedan can go past mighty Mohun Bagan, then there will be some chance for Alok Mukherjee to continue his coaching.  Otherwise, he might have to follow the same route as followed by Mohun Bagan's former coach Santosh Kashyap or Prayag United's former coach Sanjoy Sen. Mohammedan fans are also quite unhappy with the way things are going at the club. They also raised their voice against the coach. No doubt that it's a do or die situation in front of coach Alok Mukherjee.