Clerics issue 'fatwa' to cancel women's football match in Bengal
2.58K //
16 Mar 2015, 10:16 IST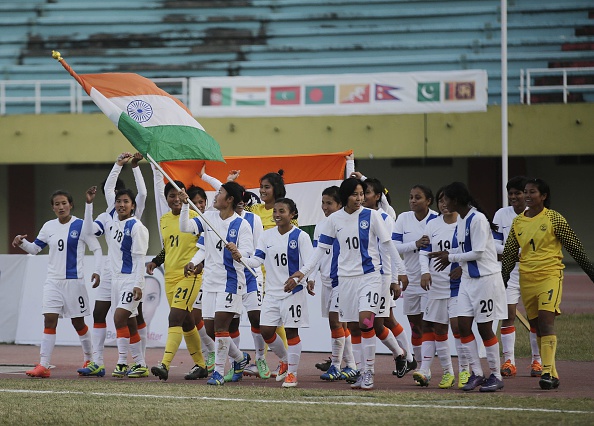 In what is another blow to women's rights and the sporting community, a women's football match was cancelled on Saturday after Muslim clerics objected to women playing football – barely a week after International Women's Day. According to The Times of India, The match was to be held in Harishchandrapur but had to be called off to avoid any untoward incidents from protests.
The match was organized by Progressive Youth Club, a club in Chandipur village, and it was to be held to celebrate their golden jubilee. It was to have national level women players from across the country who were supposed to take part.
The organizers had even got permission to hold the match and it was to be played between two teams – North Bengal XI and Kolkata XI. Players like Santi Mallik (an Arjuna awardee), Krishna Das, Sujata Kar, FIFA referee Anamkia Sen and even the national handball team captain Anita Roy were supposed to play. Club president Reja Razi also said that there was 'great enthusiasm about the event among local people'.
Clerics allegedly issue fatwa to stop women's football match
But Muslim clerics raised their voice against the event and did not want to see women wearing kits that were "too tight" playing a football match.
Razi said: "Last week, some moulavis raised their objection to the women's football match. We had approached the block administration and the sub-divisional officer for help.
"On March 11, a meeting was also held in the presence of BDO between us and the fundamentalists who were against the match. The next day, many more clerics said a women's match would be against Islam.
"They also threatened to make a stronger agitation if the match was held. The BDO then ordered to stop the match," he explained. It was also reported that Trinamool Congress MLA Sabitri Mitra also supported the ban.
Even BDO Biplab Roy said his hands were tied and had no choice but to cancel the match: "We had to cancel the football match because of a possible deterioration in law and order situation."
But the local Imam Maqsud Alam claimed they did not issue a fatwa and only said he gave his opinion. "When some people sought my opinion, I just said Islam does not permit us to watch women playing in the field wearing short dresses."
Reactions to the 'ban' on women's football
The villagers themselves were not amused by the decision and let their opinion known.
"Are we going backward?" said a villager named Pijuskanti Das. "When the government is inspiring women to come forward, such a dictum is disappointing."
Nausaba Alam, an ex-Indian footballer said: "This is unbelievable. Is this 21st century India? Would they next ask Sania Mirza to appear the tennis courts wearing full pants?"
CPI (M) MP Mohammad Selim was also critical of the ban and commented: "Where is Bengal heading? This is unbelievable that some religious hardliners would raise such regressive demands and the administration would succumb under their pressure."