Prestigious 4th Dr T Ao Memorial Football Tournament begins in Shillong today
888 //
18 Mar 2013, 13:21 IST
The stage is set for the prestigious fourth Dr T Ao Memorial Football Tournament, which kickstarts at the JN Stadium, Polo in Shillong, Meghalaya later today.
The high-profile football tournament of the Northeast would witness eight Northeastern states slugging it out for glory.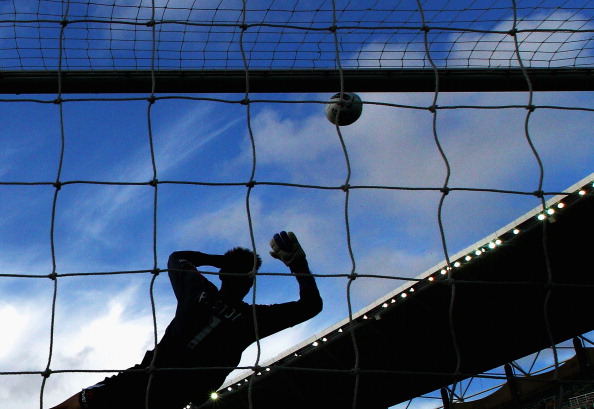 A lot is at stake for host state Meghalaya, which is staging this coveted tournament for the first time. And the organizers – Meghalaya Football Association (MFA) are sparing no effort in making the event a massive success.
"We are well prepared to hold this tournament, which means so much to the Northeastern states. I hope all the teams would dish out competitive football over the next ten days so that the profile of this tournament is further raised," Meghalaya Football Association general secretary Larsing Ming Sawyan said.
The ten day tourney, which is being organized by the Meghalaya Football Association (MFA) under the aegis of the North Eastern Council (NEC) and DoNER, is staged in memory of legendary footballer and former India captain Talimeran Ao.
Hosts Meghalaya are pitted in Group A, alongside Arunachal Pradesh, Assam and Nagaland. Strong contenders Manipur, Mizoram, Sikkim and Tripura are placed in Group B.
The organizers have intimated that more than half the matches would be held under the newly-installed floodlights at the JN Stadium.
Meghalaya Chief Minister Dr Mukul Sangma would formally inaugurate the floodlights at the JN Stadium ahead of the opening day's second game between hosts Meghalaya and Arunachal Pradesh which is slated for a 5pm kick-off –which will be the first official football match to be held under floodlights at the JN Stadium.
Assam would take on Nagaland in the tournament opener at 1 pm. The organizers have scheduled all three of Meghalaya's matches at 5pm so as to ensure maximum home crowd support.
Each of the four towers consist of 44 metal halide lamps of 2,000 watts each and are synchronised electronically. The organizers in a bid to ensure constant electricity have put in place two powerful 320 KvA generator sets, which would provide uninterrupted supply.
The objective of this premier tournament of the Northeast is to promote camaraderie among the youth and players of the eight North-East states.
It is may be noted that the Dr T Ao Memorial Football Tournament is conducted annually in the eight north-eastern states.
Manipur won the inaugural Dr T Ao Memorial Football Tournament held in Guwahati in 2003. Manipur retained the crown in the second edition held in their own backyard in Imphal.
Mizoram are the defending champions having won the 2012 edition, putting it across Sikkim Sikkim 9-8 in sudden death at the Palijor Stadium in Gangtok after both teams were locked 1-1 in regulation time.
Tickets are priced at Rs 20 (open gallery) and Rs 30 (covered gallery).
The two semifinals would be held on March 25, while the final will be held on March 27 .