Pune FC sign Arup Debnath to complete goalkeeper line-up for 2013-14 season
1.97K //
31 Jul 2013, 17:17 IST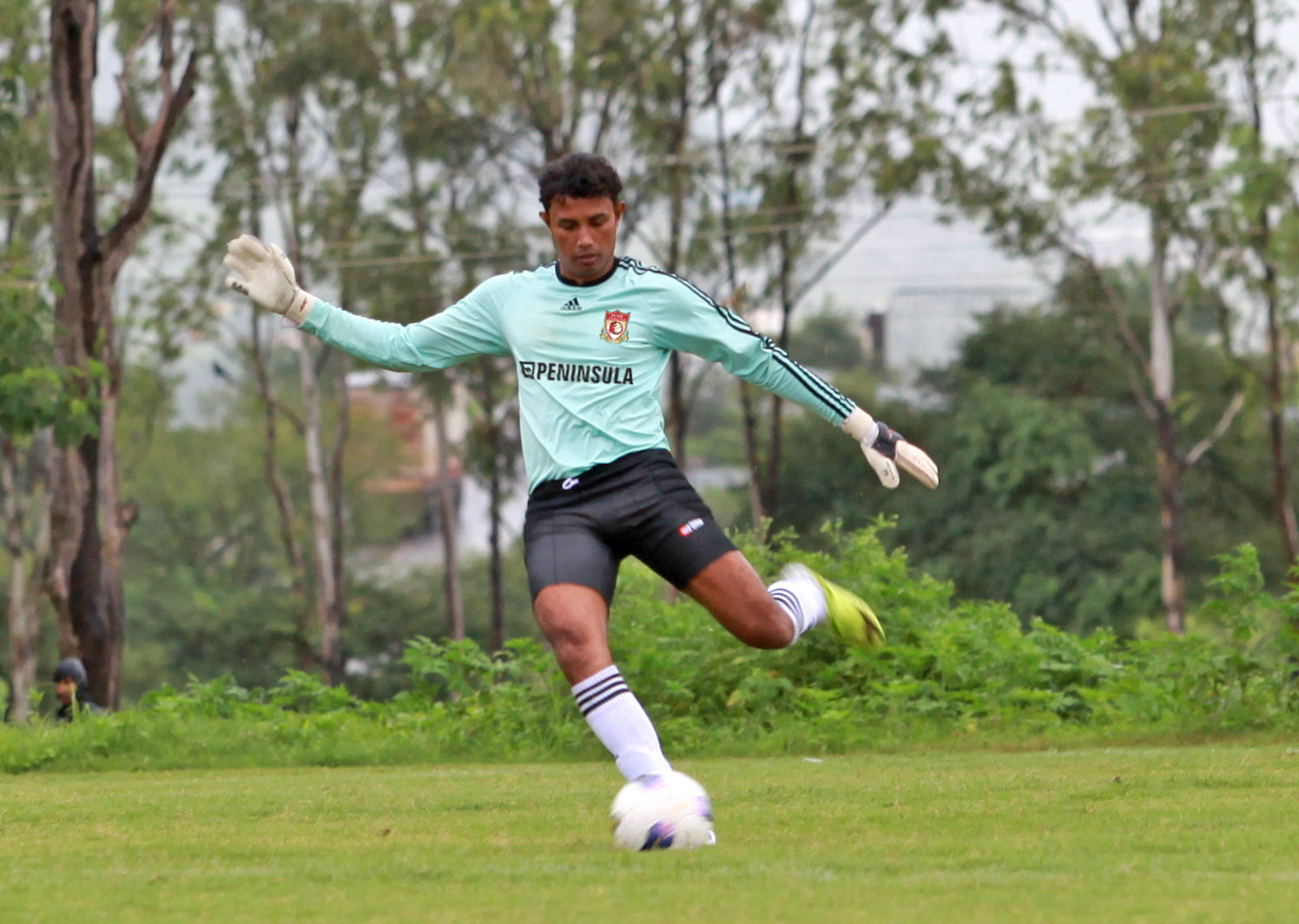 Pune FC have signed the experienced youngster Arup Debnath to complete their line-up in goal ahead of the 2013-14 season.
The 25-year-old, West Bengal-born custodian joins Pune FC after a season-long stint with Mumbai Tigers FC and joins Shahinlal Meloly and Amrinder Singh in the goal. Interestingly, Debnath was part of Pune FC's transfer wish-list back in 2009-10.
Debnath's signing by-far is Pune FC's fourth for the 2013-14 season after Prakash Thorat (striker), Jovel Martins (midfielder) and Anthony D'Souza (midfielder). His signing continues to be in line with the club's philosophy of building a young squad for the future.
Pune FC Head Operations, Chirag Tanna said, "Pune FC welcomes Arup on board. I am sure his age syncs with our objectives of building a youthful and exciting side for the season. I wish him all the best during his stint with us."
Debnath added: "I always had an eye on Pune FC, I am happy that the time has come. I thank all who kept faith in my ability and want to prove myself now."
"I was very close in joining Pune FC earlier. Fate back then was not to be on my side, but now I have the opportunity to show my worth."
Graduating from Steel Authority of India (SAIL), Bokaro, Debnath began his professional career as a 19-year-old, signing for East Bengal in the 2006-07.
Debnath, thereafter, spent another season in Kolkata but had limited playing time owing to the experienced likes of Naseem Akhtar, Abhra Mondal, and Subrata Paul. He then moved to Mumbai signing for Air India in the 2008-09 season.
In Mumbai, as a first-choice keeper, he helped Air-India avoid the drop with a string of performances that helped establish himself as a high-rated shot-stopper in the I-League.
Following this breakthrough season, Debnath rejoined East Bengal for the 2009-10 season. However, like his previous stint, he performed a limited role.
The following season (2010-11), he returned to Air-India. He had a great start to the season playing the first seven games. However, Debnath suffered a serious injury in a match against Pune FC at the turn of the year.
Falling awkwardly in a collision with then Pune FC striker Keita Mandjou, saw him suffer a serious hand injury. The subsequent operation and treatment saw him miss the remaining season and some more of the next.
Post a long period of rehabilitation; Debnath joined Kenkre FC ahead of the I-League 2nd Division qualifiers stage during the 2011-12 as he looked to re-establish himself, which turned out be successful.
Thereafter, Debnath joined at Mumbai Tigers in the 2012-13 season. He cemented his position in the goal during the Durand Cup campaign, where Mumbai Tigers finished runners-up, and throughout their I-League 2 campaign.