Qatar vs India: Who is better, and what does the future hold for both of them?
1.52K //
11 Nov 2012, 00:57 IST
Qatar is known now for its successful bid for FIFA World Cup 2022. They face a challenging problem in developing the Qatar National Team which is now currently filled with outside players. India is known around the world as a cricket-playing nation  because we are the best out of 10 nations.  But still India plays football.
QATAR:
0 World Cup  appearances
9  Asian Cup  appearances (best result: 1/4 finals 2000, 2011 )
Current rank: 104 (November 2012 )
INDIA:
0 World Cup appearances (but qualified for 1950 World Cup)
3  Asian Cup appearances (best result: runners up 1964)
Current rank: 169 (November 2012 )
Head to Head
Played: 2
India win: 1
Qatar win: 1
Qatar  have been doing well since the last 5 years. But Qatar is really the most desperate team in the AFC World Cup qualifiers because if they do not qualify, then they will be only team to appear as hosts instead of ever qualifying. Which would be a national shame.
They have changed 4 head coaches since their exit from the Asian Cup 2011 after a 3-2 loss against champions Japan in the quarter finals. They have been blamed for not having 'REAL' Qatari players as many are naturalised.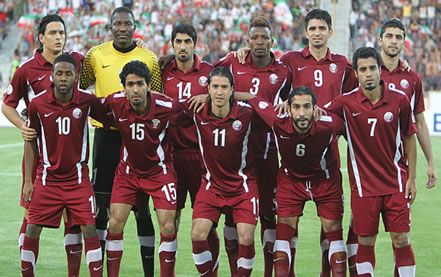 India once used to be a power house in Asia. Now they are only mocked for their low ranking despite being the second most populated country in the world. Despite the Asian Cup 2011, India are now showing signs of improvement after the recent Nehru Cup victory. India are now focusing on qualifying for the Asian Cup 2015 via the AFC Challenge cup again.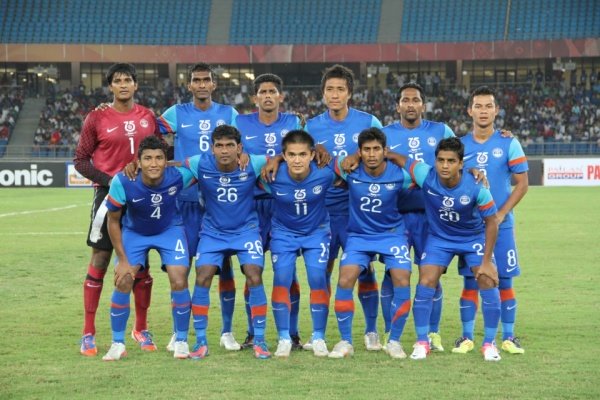 YOUTH:
At the U-16 level, India are the best currently, compared to the Qatar  u-16 team which failed to qualify for the U-16 Asian Cup this year. India narrowly lost to champions Uzbekistan and drew against China and Syria .
Since I live in Qatar, I have to say the Indian boys are better because they actually work hard and also study. Qatari kids are really spoiled thanks to their rich parents and really don't have to struggle for getting into clubs.
Qatar have taken serious steps to ensure they don't mess up in the 2022 World Cup and so some Qatari clubs have a 5 foreign players limit.
India are also looking to qualify for  the 2022 World Cup with FIFA's  'win -win programe '  and also look to host the U-17 World Cup 2017.
As of now India's future looks brighter than Qatar's.
For me, I hope India qualify for the World cup in 2022 and Indian matches will see highest attendance as Indians make up  28% out of Qatar's 1.8 million population.