Salt Lake Stadium to undergo renovation from 27 Dec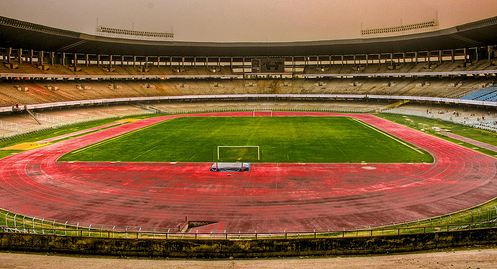 Asia's largest and the world's second largest stadium, Salt Lake Stadium (Yuba-Bharati) in Kolkata, will undergo renovation from December 27 to January 4, 2013. As a result, all the matches (I-League and CFL Premier League) are going to be shifted either to the nearby Kalyani stadium, or to the home ground of Pailan Arrows. The final decision on which stadium will be selected for the matches is still unknown.
A couple of months earlier, it was decided that the Yuba-Bharati would undergo a revamp from the first week of this month. But because of the Brazil Masters exhibition match on December 7th and the Kolkata derby between East Bengal and Mohun Bagan on December 8th, the starting date for the renovation work was postponed. However, the Sports Minister of West Bengal, Mr. Madan Mitra confirmed last week that the renovation would go ahead from the 27th onwards.