Santosh Kashyap becomes ONGC's next think tank
678 //
18 Dec 2012, 23:28 IST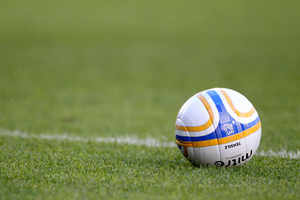 After axing their previous coach, Subrata Bhattacharya, ONGC are currently in negotiations with the former Mohun Bagan coach, Santosh Kashyap to take over at ONGC.
For now, it looks like Kashyap will be joining ONGC before their next match against Shillong Lajong this weekend. The ONGC manager position was good for Kashyap and he thinks that he could be the perfect man to handle the job.
After parting ways with Mohun Bagan, Kashyap's main job now will be on focusing on the fact that ONGC are not dragged into the relegation zone. Kashyap backed his players of having the potential to rise when the odds were against them.
But Kashyap is also aware of the fact that Lajong is a very strong team and are not going to simply hand over ONGC the three crucial points in the next match.