Shillong Lajong look to avoid relegation as they take on Pune FC
1.37K //
24 May 2015, 10:44 IST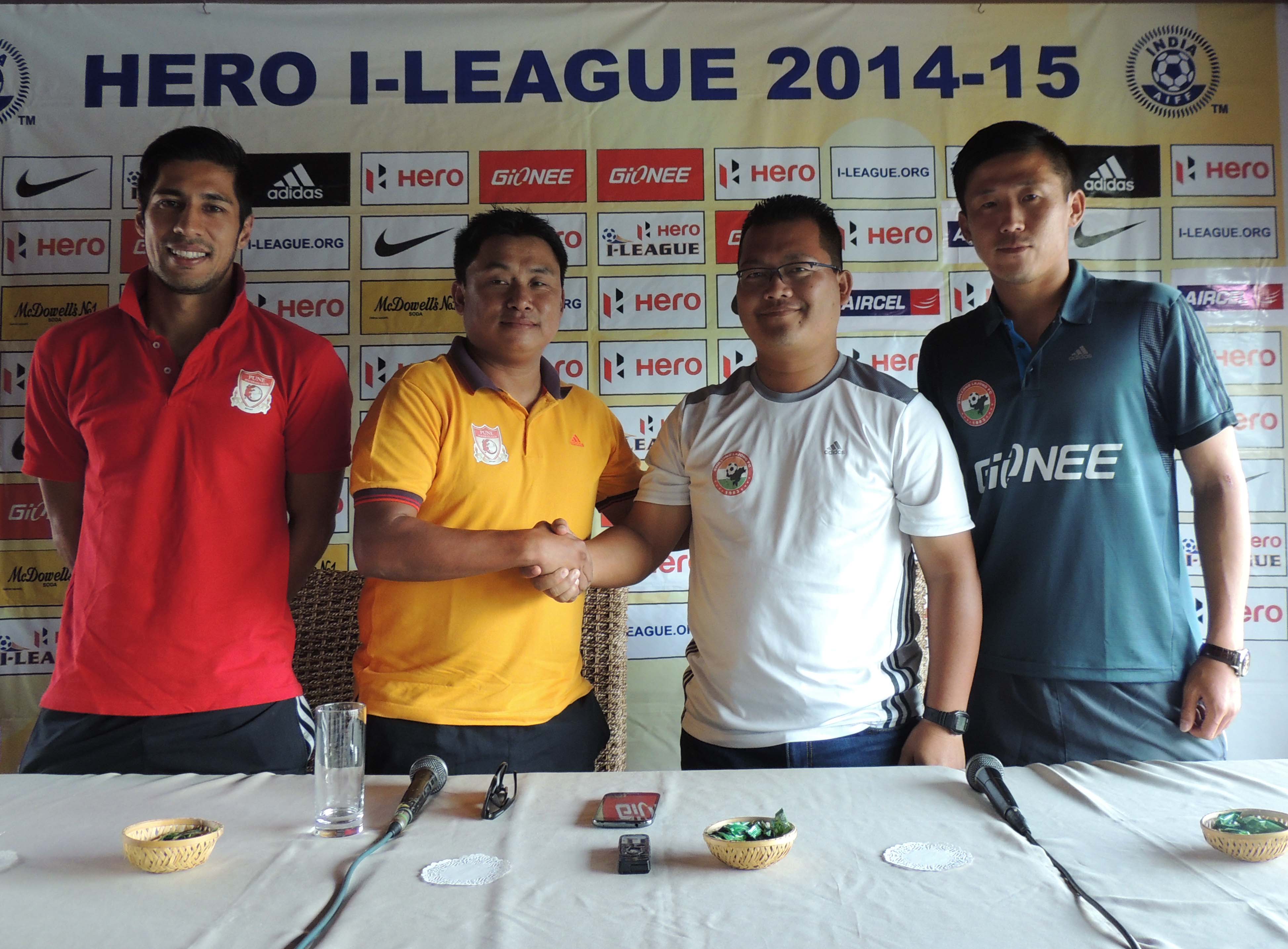 Shillong Lajong FC will play host to Pune FC in their 19th Hero I-League match of the season at the J.N.Stadium,Shillong on 24th May 2015 at 4:30PM, in what will be a very important game for the home side who are looking to move out from the relegation battle with the much needed three points.
Lajong's hopes of securing top flight football for next year were dealt a huge blow after they were left defeated at home by a resilient Sporting Club De Goa side who have been phenomenal in their fight back from the bottom of the table. Speaking of the performance Lajong coach Thangboi Singto said, "Definitely it was a very disappointing for us in the last match.
"A point would have been good for us but again the difference was Odafa took his chances. At the moment it is difficult, the situation we are in, the mood is a bit difficult but we have to come back strong and that is what we have been trying to do these few days."
Pune FC who have been on a lacklustre run of three consecutive defeats were able to find their feet again in their victory against Kolkata giants East Bengal as they rally to end their losing streak. The Pune side who began the season as title contenders have recently slipped out of contention for the title to find themselves in a reasonable mid-table position.
Pune FC coach Gift Rai Khan who's taking charge of the visitors for the remainder of the two games in the league spoke at a pre-match press conference today, "We were expecting that we would be champion contenders but the situation now has changed. We struggled for a few matches before winning against East Bengal and we are more confident. Tomorrow's match will be very interesting and we are ready to stand strongly."
The Reds are going into the match without Brazilian striker Uilliams Souza Silva in their preparations as the striker is suspended for the game having picked up 4 yellow cards. Robin Gurung who came back into the side in their previous match against Sporting Club De Goa is expected to start again tomorrow.
Club captain Aibor Khongjee who is already training with the first team is still doubtful for the Pune FC game. The home side though still have "a lot of defensive injuries" said Thangboi Singto as Jibon Singh, Pritam Kumar (shoulder) and Samuel Shadap (hamstring) will all be missing tomorrow's match against Pune FC.
Pune FC who have seen on a slice of good fortune with Shillong Lajong, having not lost against tomorrow's host in 5 matches will not have any injuries to worry about but will have to be more cautious than their previous meeting against Lajong when The Red Lizards were able to put 5 goals past the Lajong side then.
Thangboi Singto added, "The team that played in Pune against Pune FC have a different set up now, the players we have in certain positions and we will be more competitive compared to the last match."
Minchol Son who has been taking charge as skipper in the absence of club captain Aibor Khongjee has made it clear that "we do not want to be in a relegation struggle anymore" as Lajong look to get all three points against Pune FC to secure I-League football for next season.
The Reds now are in 8th position with 20 points from 18 games and the Pune side are in 5th position with 26 points from 18 games and a win for Lajong would secure safety for the home side.