TAL: Gameweek 8 Preview
1.34K //
15 May 2015, 16:16 IST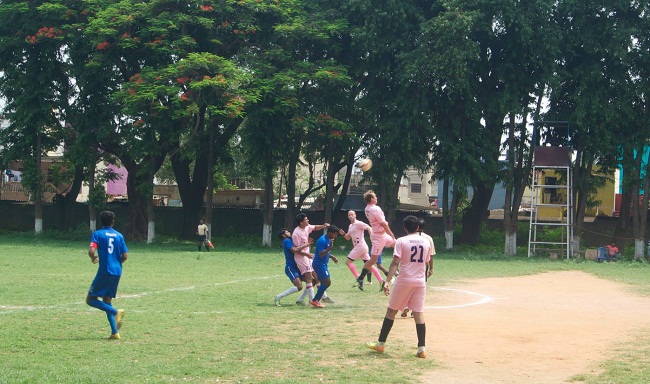 Welcome to the crystal ball for Gameweek 8 of TAL Season 2. The relegation battle is heating up with only five points separating 8th and 12th. Gameweek 8 has some intriguing matches that could shape the table leading to an intense last few games.
Mercurial FC goes up against Mavericks FC and every point could have an impact on their survival. Indian Ocean and Project 7 go up against strong opposition in Saints FC and Horizons FC respectively, and will find it tough to come away with anything. Rare Dare FC might also find it difficult playing against an in-form Yataghan BFC side.
8:30 AM – Yataghan BFC v Rare Dare FC
Yataghan BFC and Rare Dare FC kick off Gameweek 8 as the final third of the seasonis upon us. Yataghan BFC lost last week, although against a Horizons side that has been rampant and unforgiving. Rare Dare FC won a thriller when they beat Indian Ocean on the final play in a 5-goal encounter. Both teams like to attack and a goal fest should greet us to kick off an action-packed day. Yataghan seems to be favorites to win the game but Rare Dare FC has been a vastly improved team from the first halfof the season and an upset cannot be ruled out.
Crystal Ball: Yataghan BFC 3 – 2 Rare Dare FC
---
10:00 AM – Indian Ocean v Saints FC
The second game of the morning session features Indian Ocean and Saints FC. Indian Ocean has shown glimpses of intrigue this season but find themselves in 11th place currently with 4 games to go. Saints FC has been in outstanding form and sit 2nd in the table, three points off the leaders. Indian Ocean has had a habit of losing points late in games and will needutmost concentration and determination to cause an upset against Saints.
Crystal Ball: Indian Ocean 0 – 3 Saints FC
---
11:30 AM – Horizons FC v Project 7
Horizons FC take on Project 7 to round up the morning session. Horizons FC has not dropped any points this season and a perfect season looks to be on the cards. Project 7 are coming off a loss to Mercurial in GW 7 and a game against Horizons might be the worst possible match up for a rebound, but inthe way football often unfolds, anything can happen on the pitch. If Project 7 wants to get anything from the game, they need to set up a strongly in defense and follow the game plan to the last detail.
Crystal Ball: Horizons FC 4 – 1 Project 7
---
1:15 PM – Samba FC v Flipkart FC
Samba FC and Flipkart FC kick off the afternoon session in what looks like an evenly matched game. Both teams are coming off losses and with their division status almost secure, we could expect an open game from both teams. Samba hasfinally found theright balanceto their squad and play with a great cohesion that is pleasing to the eye. Flipkart rely on good ol' direct football, which has been effective for them considering the pace and finishing they have up front.
Crystal Ball: Samba FC 2 – 2 Flipkart FC
---
2:45PM – Mavericks FC v Mercurial FC
The most interesting game of the day lines up Mavericks FC against Mercurial FC with both teams fighting relegation. Mavericks has had a hugely disappointing season as compared to last season when they finished 5th but a win in this game could just be enough to take it to safety. Mercurial picked up its first win in GW 7 to give itself a lifeline with only 4 games left. Mercurial has enough talent at its disposal to pull off a miraculous escape and will be looking to build on last week's performance.
Crystal Ball: Mavericks FC 1 – 1 Mercurial FC
---
4:15PM – Gremio FC v FC Kougen Kikou
We round off the day when Gremio FC takes on FC Kougen Kikou. Last season, Gremio FC's hopes of a top-three finish evaporated when FC Kougen Kikou routed them 5-2 and Gremio will now be looking for retribution. FC Kougen Kikou are by no means a pushover and have recently found good form to steer them away from the relegation battle. Both teams have been in good form in the past couple of weeks and are looking to make it three wins in a row.
Crystal Ball: Gremio FC 2 – 1 FC Kougen Kikou