The European wave of interest in Indian football – the flipside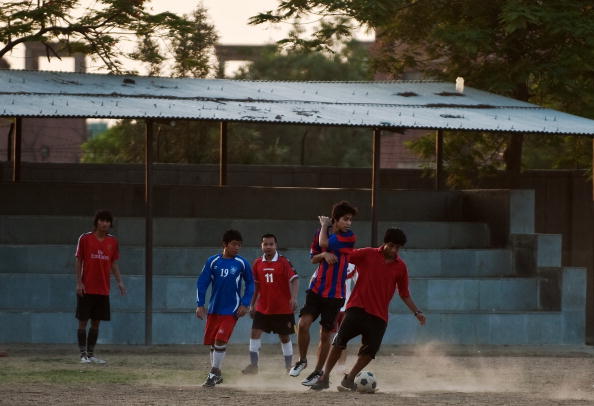 The Blue Tigers recently hit 143 in the FIFA ranking system, their highest being 142, in 2010. Nowhere close to being a serious threat to the dominant powers, but a step up, nonetheless. India is also ranked 22nd amongst its Asian neighbors, in addition to being the highest ranked in South Asia. A proud moment for all involved, and the fact that India have struggled heavily under the management makes it even more significant.
All these numbers are essentially superficial if you think they point at any overall development in the country's football. Subjective to say the least, but anyone who has been in contact with the grassroots knows and understands that these figures are window-dressing. Very little trickles down to the bottom and not much revolutionary change has come about since the last decade or so. The I-League, still in its nascent stages, has progressed considerably, but will need at least another ten to fifteen years to establish itself as a respectable entity. Teams like Dodsal FC are pumping in money, and these can be taken as signs of growing involvement from parties which believe in the cause.
Another sign, which masquerades as opportunity, is the increasing forays of European clubs in to the Indian market as 'Football Schools'. Heavily prevalent abroad, these schools take in youngsters at a delicate age, and transform the capable ones in to global stars. Football superstars like David Beckham and Bhaichung Bhutia also delve in franchises, which allow them to cash in on their name.
Manchester United Football Club was one of the first to set up a football school, predictably named 'Manchester United Soccer School.' MUSS, as it is popularly known, set up base in Mumbai, in November 2011. They tied up with Western India Football Association (WIFA), "to bring the world's best club-sanctioned coaching program to Mumbai."
Afraid they would miss the bus, Arsenal too announced their tie up with 'India on Track' yesterday, where Vinai Venkatesham, Arsenal's head of global partnerships, said: "Partnering with India on Track is an exciting opportunity for us to connect with our passionate fans in India and help create a lasting foundation of structured football participation opportunities delivered by Arsenal Soccer School coaches. In the coming years we hope that tens of thousands of boys and girls will have the opportunity to take part in coaching sessions and learn to play the Arsenal way in a priority market for the Club."
Sounds promising, but let's take a look at what the other footballing entities/clubs/camps have come through on. Queens Park Rangers holds an annual camp where two kids are sent to the QPR academy in England, where they are given the opportunity to grow, for a period of two months that is. Same goes for 'Airtel Rising Stars', which sends chosen few to the red half of Manchester. Tata tea did the Arsenal thing some time back with the Jaago Re initiative. All the three are pretty consistent in terms of their involvement, budgets and final deliverable. Given that these kids are chosen from pools of over 20,000 kids, it puts the contest on a pedestal, which is what the marketers want, but not Indian football. The failing is in between the lines, where the layman perceives such events as a boost to football in the country. Instead, these events aim to create awareness of the brand, build public relations or plain touch points with the consumer.
Both Manchester United Soccer Schools and the proposed Arsenal school promise to help you play their 'way', which again is not the idea if they are looking to develop a culture for youngsters who yearn to play at the highest levels. Emulation is necessary, of course, if a standard has to be followed, but do they promise to help you build on that to bring out your strengths? They don't.
The best part about these two, in addition to the plethora of others, is the eventual rise of competitive pricing. At MUSS, the courses look pretty costly at first look, given that they essentially want to target children. We will have to wait to see what Arsenal brings our way, but the average middle income household certainly cannot afford to see their kid play 'The EPL way' with the current prices. The annual membership, currently retailing at Rs. 56,000/-, promises 'over 112 hours of coaching'.  The semi-annual membership is up for grabs for Rs. 38,000 and the lowest seems to be pegged at 12,600/- for individual modules. These fee structures seem nothing short of astronomical, with the annual membership amounting to just over Rs. 9,000 per module.
We aren't looking to completely negate these endeavors, which clearly make sense for the club given the huge base of untapped customers who are quickly lapping up European football over the dominant game of cricket. But believing that these forays are aimed at improving football in the country is a misconception. Again, it is not their aim to lead you on to believe that Arsenal or United are here to change the way the country plays football, we just want to hope that they do. If anything can be done, the AIFF will have to do it, and getting more out of the  Rs 700 crore, 15-year deal with IMG Reliance deal will be step one.