The revolution in Indian refereeing - Ramchandra Venkatesh
1.16K //
09 Mar 2013, 15:51 IST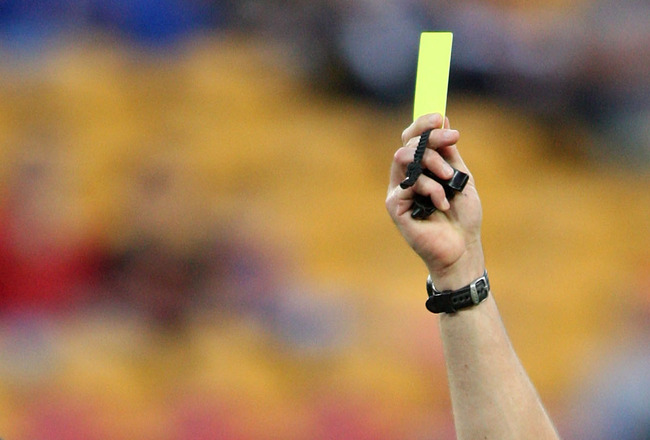 Referees in Indian football have always come from poor families from villages and suburbs. But now, one person has started a silent revolution, changing the norm – Ramchandra Venkatesh. The 23-year-old boy lives in Chennai. His mother is an employee of small nursing home at Chennai. Venkatesh is a chemical engineer from Anna University, Chennai having passed with flying colours. No one would have expected this man to be on the pitch and dictate terms to 22 footballers on a football match for 90 minutes.
Immediately after graduating as a chemical engineer, the first offer Venkatesh received for a job was from one of the country's leading water purifier companies. And he was offered a monthly salary of Rs 1 lakh, but Venkatesh refused it. Once again, he received a similar offer from a European company. He refused this offer as well. The reason was simple. Venkatesh, by that time, was already moulded by the iconic referee of Chennai – K. Shankar.
Venkatesh said, "Mr. Shankar is my God. I would not have been so passionate about refereeing had I not met him. And I also dream everyday of officiating a match in the World Cup as Mr Shankar had done."
Venkatesh began his career as a referee in 2008. And within only a three-year span, Venkatesh has been a great example to Indian referees' fraternity. He is probably the first Indian referees to have a  chemical engineering background.
Venkatesh has just returned from Kuala Lumpur, having completed the first phase of the 'Project Future' course, organized by the Asian Football Confederation. Only 18 referees qualified to attend this two-year course from Asia. And Venkatesh has been the only one from India. After completing the two-year course, Venkatesh will get assignments in the AFC matches. He will also be assigned to supervise the I-League matches.
The 23-year-old does not have any regrets about entering a field where the money is not very easy to come by. He said, "Now, the country's referees are also being paid well. My ambition is to work here as a professional referee. I never think of the lucrative financial offers."
Venkatesh is also the first Indian referee to have been given six months of special training by India's best referees in Chennai –  M Suresh and Bhagabati. The purpose was to prepare Venkatesh for the 'Project Future' course.
Let's wish this young referee the best of luck for the future and hope that others follow his footsteps as well.