There's no room for complacency: Koevermans
876 //
03 Mar 2013, 16:24 IST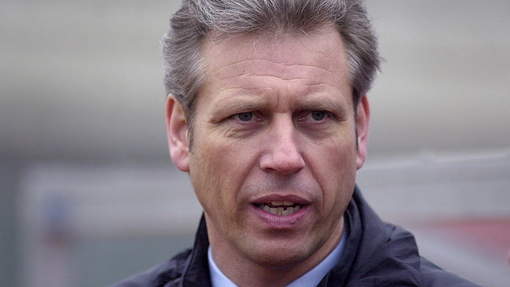 Yangon (Myanmar), March 3 (IANS): Indian football team coach Wim Koevermans Sunday said there was no room for complacency for his team when they take on minnows Guam Monday at the Yangon Training Centre here in their second of the AFC Challenge Cup qualifiers.
India started their campaign in style by defeating a tough opposition in the form of Chinese Taipei 2-1 and the Dutchman stressed that Guam could not be taken lightly.
"There's no place for complacency," coach Koevermans said. "Never underestimate your opponents. Never switch-off. If you do, you'll pay the price."
Guam lost 0-5 to hosts Myanmar in their first match and captain Sunil Chhetri feels that his team is all ready for the next challenge.
"We needed three points in the first match," Chhetri said. "That has set the ball rolling. We are prepared for the next challenge," he adds.
Midfielder Mehtab Hossain echoed his coach's thoughts saying that the team should stay wary of their opposition.
"International football is all about fighting for every inch," Mehtab said.
"As the coach said, we can never be casual. At the same time, we need to get over the tendency to concede."
"Goals never come easy. You need to toil hard to score. And once when you have done it, we need to hold onto that and capitalise further. When we score, it's a team effort. Likewise, when we concede, it's a collected failure," he maintained.
"Against Myanmar, Guam conceded some soft goals too. We can never take them lightly. There are quite a few US based players in their squad," he said.
Two players from the Guam squad play in the MLS (American football league) while three of them play in the league in the Philippines.