United win it in true United style!
1.15K //
09 Dec 2012, 22:46 IST
United won the derby in true United style! To be frank, I was very upset when the scores were 2-2 but thanks to RvP's free kick (nicely assisted by Nasri!), United won it 3-2 to go six points clear at the top. Here are four points on United's performance today: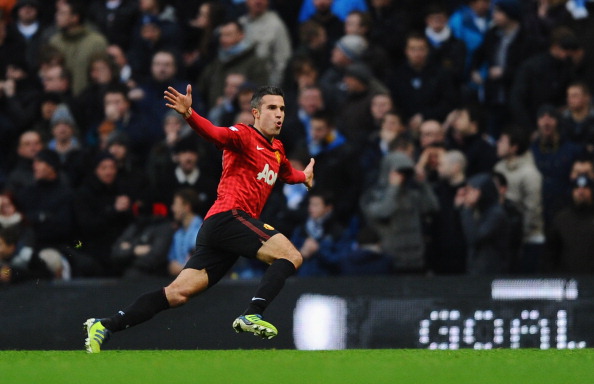 1 - EFFECTIVE IN ATTACK: United were pretty effective in the final third of the pitch. They scored with virtually their first chance of the match! Young did well to wriggle free of his marker and pass to Rooney who showed good composure in slotting it past a hapless Hart who had barely touched the ball till then. The goal gave United a lot of confidence and they went on to score another ten minutes later to go 2-0 up. They were really unlucky to first see RvP's shot crash off the post and then Young's goal ruled out for (an incorrect) offside call. But RvP's brilliant free kick underlined United's attacking calibre and showed why they're top scorers with 40 goals in 16 matches. City is next with 30.
2 – GOOD DEFENSIVE SHOWING: United's defending today showed marked improvement from the 4-3 win at Reading. Rio, Evans and Rafael were good but I thought Evra was disappointing yet again. He left the left flank open time and again and a lot of City's attacks came from his end. He was good as usual in attack but should have done much better defensively. De Gea had a very good game in my opinion. His punches, saves and command of his area were all much better than what we have seen this season and he was absolutely fantastic today. He should start now for the foreseeable future.
3 – NEVER BACKED DOWN: At 2-2, City were looking good and were pouring forward in search of a winner. A winner which would have deflated at least my confidence for some time. It would've been terribly harsh on us. I frankly feared that. But Welbeck did well to hold the ball and pass to Rafael who was unnecessarily fouled. Step up RvP. His free kick was in Hart's range but Nasri's lazy flick of the boot took it beyond Hart and sent the United fans, staff and players into raptures. United just didn't give up and the win is a testament to the spirit of the club.
4 – ROONEY'S BACK!: Rooney was phenomenal today. He was the man of the match by a mile. At the heart of everything United did, he scored two well taken goals to get to 150 EPL goals in his career. A hat-trick would have been ideal but he'll take a win over a hat-trick any day. His and Young's return to top form, coupled with RvP`s predatory skills, will be a massive boost to the team's goal scoring abilities. He should look to  keep this run of goals going. At his best, Rooney is simply unplayable. City can surely attest to that!