Video: FC Barcelona welcomes Philippe Coutinho with Hindu devotional chant
46.60K //
11 Jan 2018, 16:09 IST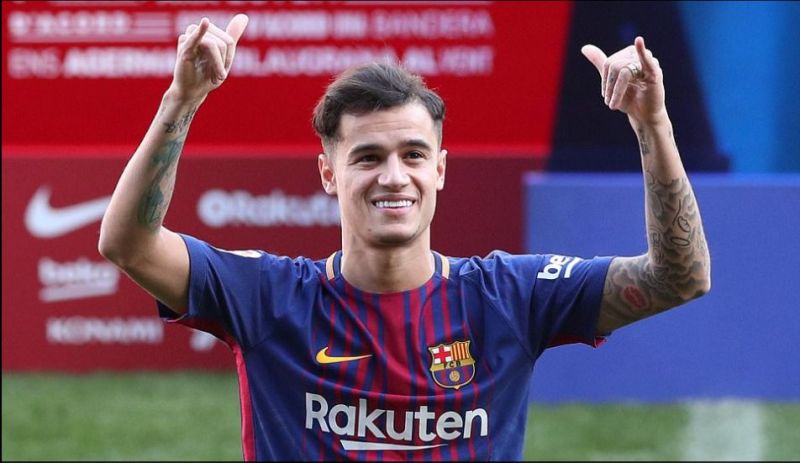 What's the story?
Yes indeed, you read that right. The mighty FC Barcelona, the five-time European champions, actually released a video via their official Twitter account, which showed their latest signing Philippe Coutinho being introduced to his new teammates at the club.
But it isn't the video as much as the audio in the background which has South Indian football fans in an absolute frenzy.
It appears that the background music for the video is actually a South Indian Hindu devotional song "Swamiye Ayyappo, Ayyappo Swamiye" sung in remembrance of the Hindu God "Ayyappa", who is worshipped in the by many followers.
In case you didn't know...
Coutinho made his way to Barcelona following a £142m winter transfer from Premier League club Liverpool FC. This particular video shows him with his new teammates at Barcelona.
The heart of the matter
The initial shock of the background music has since turned to amusement with a massive number of Indian fans commenting on the post and letting the club know about the Indian connection behind the video. Some of the comments caught our attention and for good reason.
The hilarious Twitter replies are proof that indeed there was an Indian connection with the video. This particular chant in question is called the "Ayyappa Maala" chant in literal terms and is sung by devotees to the God "Ayyappa". The background music here of course, is a remixed version of the same.
What's next?
FC Barcelona haven't yet responded to the claims but it makes for some hilarious viewing that will certainly lift everyone's day.
Author's take
If indeed this is true, then we should be proud that a devotional song made it to an international stage and gave us recognition in the unlikeliest of ways.