Walter Centeno: Looking to resume his career in India
1.26K //
14 Mar 2013, 12:55 IST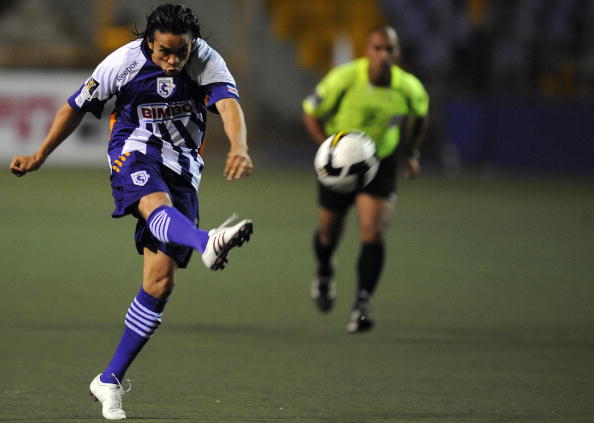 Walter Centeno is aiming to return to football. After representing Costa Rican premier club Saprissa FC for 16 years consecutively, the attacking midfielder had said good bye to football in 2012. And the 37 year old footballer came back again to competitive football after a gap of one year, participating in the ongoing IFA Shield in Kolkata.
Saprissa's manager, and also a former national goalkeeper in Sydney Olympics in 2000, Fausto Sibaja, while talking about about Centeno, revealed the the former World Cupper who participated in 2002 and 2006, had agreed to return to participate in the IFA shield only after repeated requests from his footballer friend, presently a licensed coach as well as a player's agent, Steven Bryce. Bryce is the man who has helped Indian Football Association (IFA) to get Saprissa.
Centeno has scored twice in his team's two consecutive matches in the Shield so far. He first scored against Mohun Bagan from a superb curling 20-yeard free-kick and then against United Sikkim from a spot-kick. According to Steven Bryce, Centeno, with two goals after a year lay-off from serious football, seems inspiring on his return to competitive football. And Steven said that can be in Indian football, even at his age of 37. "Walter can easily perform in Indian football. He might have been away from serious training. But it would take only a couple of months to regain the fitness. And he has shown in the Shield so far that he has lost nothing, precisely his lethal penetrative passes," commented Steven.
Walter himself also didn't rule out the possibility of starting his second innings of football in India. Asked whether he would be able to show the same standard of performance he used to while representing the Greek premier club AEK in 2002, Walter explained, "That depends on the standard of game you are playing. I have known in detail from Carlos Hernandez of Prayag United about the standard of game in India. And despite having come back to serious football after a gap of one year, I have not felt stressed at all considering the fitness and endurance level. So it wouldn't be tough for me to deliver quality show in Indian football."
It has been learnt that, along with Steven Bryce, Prayag United's Costa Rican World Cupper Carlos Hernandez is also talking to a few Indian clubs for their country mate for the next season. If Walter is seen in action with any Indian club in the next I-League, he would probably be the oldest foreign player in the country after Jose Ramirez Bareto.