Wim Koevermans: The biggest threat now is the IMG-Reliance tournament
1.78K //
10 Jul 2013, 15:45 IST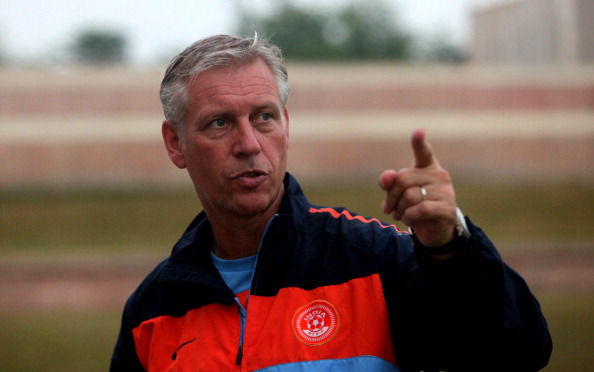 Indian national football team coach Wim Koevermans says the current chain of events are the "biggest threat" to Indian football. First, scheduled  friendlies got cancelled, and now there is a tussle between the I-League clubs and the proposed IMG-Reliance tournament organisers.
"I can say and plan whatever I want, but the biggest threat now is the IMG-Reliance tournament. A lot of national players have signed contracts for the tournament and because of that the clubs won't sign them.
"So, what I'm facing at the moment is that the contracted players cannot train with the clubs and prepare themselves. And I have a game with the national team in August,"said Koevermans on Tuesday.
India will take on Tajikistan in a friendly that is scheduled for August 14.
"So here we are, everyone wants to see a successful national team, and now we frustrate ourselves. You can organise anything you want for your country, but the national team should not suffer. And if I cannot take six or seven players because they are not with a club due to something created by ourselves, it is a big threat. And it should not have happened. Period."
Talking about what lies ahead for the team, he said: "We have to improve as a professional side – everybody knows it – to get closer to qualifying for big tournaments in Asia. It is a very difficult route. There are talented players in India, the problem is what do we do with them. If we don't do anything, nothing happens. If you just sit on the chair, nothing happens."
Source: DNA