Exclusive interview with India coach Wim Koevermans: Part 1
991 //
07 Nov 2012, 19:29 IST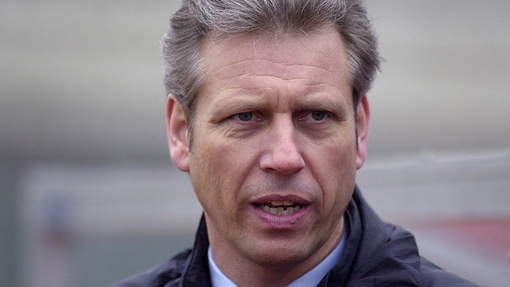 Much like the trend worldwide, the India national football team are now playing regularly on FIFA match dates as they played against Singapore on October 16 and now face Yemen in another international friendly on November 14 in Guwahati.
As a result, the national team players now assemble only 72 hours before kick-off and thus have only two training sessions before the game, something which Indian players aren't used to, evident in the 0-2 defeat to Singapore.
The grueling I-League schedule, which includes afternoon kick-offs and a lot of travelling, makes life even more difficult for the players.
In an interview to Sportskeeda, India head coach Wim Koevermans admitted that his players need time to get used to the demands of international football and even suggested a break in the I-League in the weekend leading up to a midweek international fixture.
"The players need to get used to that. It's not possible to have week-long camps ahead of every FIFA friendly. It's pertinent to plan friendlies in relationship to the I-League. It's a learning process for all to get used to a certain standard and perform within three days.
"Singapore was one of those matches where we had to travel and an extra day would have helped. But for that we need to talk to the clubs and plan free weekends before the friendly," the Dutchman said.
Looking back to the Singapore game, Koevermans stated that although his team lost, there were periods in the game when India looked better and could have gone in front.
"We need to understand, it's a learning process and we have to learn to deal with it. Losing matches stays a part of it as much as winning any match. All may be misguided by the result against Singapore but in reality, we had enjoyed some great spells during the game and had more chances to score. But at the end, we ended up conceding silly goals," the Euro '88 winner said.
India equaled their worst-ever FIFA Ranking on Wednesday as they dropped one spot to 169, but Koevermans has called for patience. The 52-year-old stressed on the importance of not only playing international matches regularly, but also improving India's away record.
"It takes time to step up the FIFA ladder. That's the reason we will play on all FIFA dates in 2013. At the same time, patience stays the key along with the international exposure.
"What's more important is to win away matches. In the recent past, our record in away matches hasn't been that good in comparison to the matches played at home. We need to address it as well," he opined.
To read the second part of this interview, click here: Part 2