Does Darren Fletcher have any friends outside Manchester United?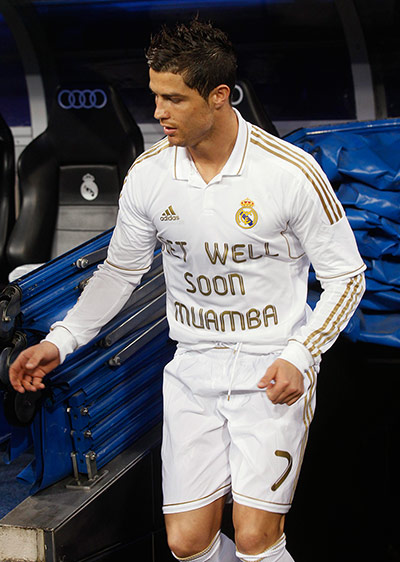 March has been peculiarly a month of distress for the entire football fraternity.
It all started with the news of Erik Abidal, who requires a liver transplant, then the shock of watching Fabrice Muamba collapse on the pitch due to cardiac arrest, and finally Stiliyan Petrov, who has been diagnosed with acute lukaemia.
What followed after this was a mix of emotional outpouring and collective show of support for the three gifted footballers. Team barriers have been smashed and fans and players were equivocal in support and showed a rare sign of unity.
Twitter hastags were invented, shirts with 'Get well soon' messages were printed, and 60 seconds of applause before kickoff was almost made mandatory by the clubs in the premiere league.
We are told, it is in moments like these that the whole community comes together. I find no fault in that but wasn't it stretched to a point of ridiculous proportions that we are doing what we should have been doing instead for a player who has passed away. Observing a minute's of silence or clapping for a whole minute is reserved only for the departed souls. Doing this before every game for players who are bravely battling for their lives is cringeworthy.
I might be among the 1% who you think that has his head buried in the sand, but I'm not alone in this.
It would be rude to compare or measure the enormity of the situation that these players are facing. But, is Ulcerative colitis not serious enough for anyone to #Pray4Fletcher ?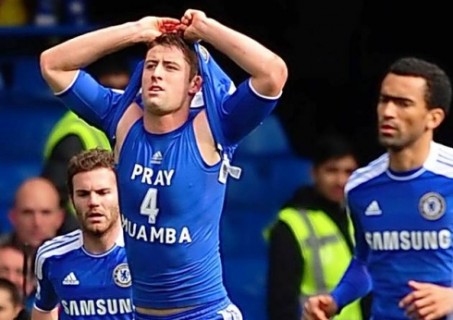 For those familiar with the works of the Brazilian writer, Paulo Coelho, you must have read 'The Zahir'. The main protagonist in Coelho's book asks his doctor, an old friend, if he's out of danger after a recent road accident. The doctor replies: 'In the world we live in, if a boy goes out to buy five apples but arrives home with only two, people would conclude that he has eaten the three missing apples. In my world, there are other possibilities: he could have eaten them, but he could also have been robbed; the money he'd been given might not have been enough to buy the five apples he'd been sent for; he could have lost them on the way home; he could have met someone who was hungry and decided to share the fruit with that person, and so on. In my world, everything is possible and everything is relative.'
The apathy towards Manchester United is nothing new in England. But, from what I have seen in the last one month, it made me think about how little knowledge the fans have about Fletcher's condition.
Dr Ian Arnott, a leading specialist in Ulcerative colitis, speaking with 'The Guardian' said:
"Ulcerative colitis can be a very disabling condition and leaves people weak, tired, frustrated and lacking energy. It can change people's lives completely. They can't be very far from the toilet so aren't able to go out very much. Because they often get very little warning about needing to go to the toilet. It can mean that people have accidents with their bowel motions. It's not a curable condition unless you have an operation."
Like the doctor, from Coelho's book says: 'In my world, everything is possible and everything is relative.' Dr Ian Arnott, couldn't have stressed the word enough, that Fletcher's condition is not curable and anything could happen to him that might effect his career.
Manchester United had always placed the privacy of their players above everything. After months of ducking questions about Fletcher's mysterious virus, the club has finally came out with a statement regarding his illness last December. Fletcher's privacy was placed ahead of all inquiries and the club request was heeded by the media.
I do not want the fans to hold bonfire vigils, light candles in cathedrals or flood Fletcher's mailbox with fan letters. A simple 'get well soon' banner tied at Stertford End, a song sung in his name during a match or whatever that gets the message across to Fletcher that he is needed at Old Trafford is appreciated.
Recently, Fletcher told BBC Scotland's Sportscene programme: "I'm still not ready to come back playing or training yet but I'm listening to the medical people and trying to get myself right.
"The challenge and the focus is to be ready for next season."
Dismissing his chances of pulling on the No.24 shirt again is idiosyncrasy. Perhaps writing an eulogy is rather too soon for a 28 year old professional footballer, but what if we have been late already?