North Korea Might Play a Friendly Against India
After setting up two friendly matches against Thailand, Indian Football team might play against N.Korea in their built up for the AFC Asian Cup 2011. The North Korean national team, currently in the news for being mistreated by their government for their World Cup debacle, has unofficially agreed to play a friendly match in Delhi in September.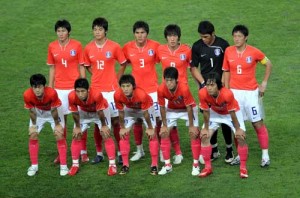 A report quoted AIFF General Secy. Alberto Colaco saying "North Korea has told our agent that they will play in India, but we are still waiting for them to officially write to us." He also said that "if N.Korea confirms then it will be against their senior team," making it clear that, no junior sides or reserve players will be accepted.
India is set to play Thailand in Bangkok on September 4 and in Delhi on September 8. The friendly against N.Korea will be played on September 14. Apart from Thailand and N.Korea, Houghton's boys may play with Jordan and other top Asian teams. Some other Gulf teams are also lined up for the friendlies, but with the Gulf cup approaching, chances are quiet low. However Colaco said "we will still get good opposition"
The India under-23 side, which will represent India, at the Asian Games in China in November will also play four friendlies before living for China. But the teams they will face in the friendlies have not been drawn up yet. The Indian seniors are currently training in Portugal and playing friendlies against Potuguese Second division clubs.