The greatest South African team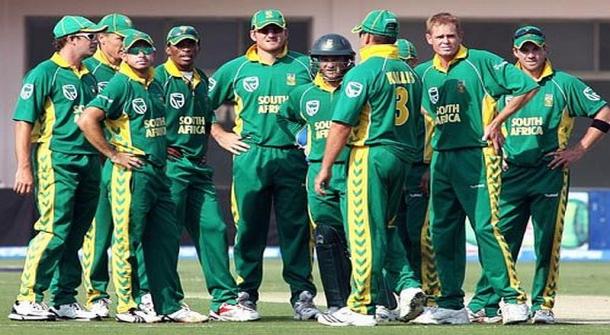 After their successful Series against Pakistan, Proteas have maintained their number 1 spot in the test rankings. It was actually all-round performance from the team, and there was great coordination among the players, which ultimately led to their success. One of the star players Dale Steyn, who has bowled extremely well even on a flat surface, has played a vital role in Proteas comprehensive series win over Pakistan. Also, let's not forget Smith as a leader has done a wonderful job as he led from the front in every department of the game. Right from the start of the series, it was Smith who backed each and every individual to perform better, and the players sequentially played extremely well against Pakistan. Their batting was on top of things against a brutal pace-attack, fielding was absolutely remarkable and the bowling was superb, led by Dale Steyn.
Despite this series win, the most enjoyable and memorable days were from 2000-06. The team was led by Pollock and later Smith took over from him. They had a steady batting line-up which could pose threats to even greatest teams in the world on display. One of the best run-chase was 438 runs against Australia at Johannesburg. This run-chase also shows that they have aggressive batsman at the top of the order who can turn on the heat to opposition straightaway at the start of the innings. Gibbs led from the front by scoring 175 runs in that remarkable run-chase. He played some delightful shots and struck some glorious boundaries. The strokes which I enjoyed were his cover drive as he presented the full face of the bat, and the square cut which he times to perfection and played a nice sound on that occasion. Though Gibbs had a life in that innings, it was amazing batting display.
That's the trademark of South Africa and even during big run-chase; they never give up at any circumstances. Also, a batsman, who has been there in this team for around 10 years and played some magical innings for his side and also has around 250 wickets to his name, played a major part of this Proteas team. Yes, Kallis who has now been a underrated Cricketer. For Australia Bevan means, then for Proteas its Kallis. He's such a quality batsman as he has around 10,000 runs to his name both in ODI and Test Cricket. He's such an excellent player of fast bowling as he follows the policy of stand and deliver. If you have watched the batting of Kallis, you would certainly say that he's a master-class player and there are no words to describe about his batting. This is why Proteas have been able to achieve desired results.
Also, South Africa's wicketkeeper Boucher has been a great finisher for Proteas as he took them to unexpected victories from pressure situations. He's an aggressive No.7 batsman. One of the best innings at No.7 was the 438 runs chased against Australia. He came at 307-5 and played a magical innings as he scored in quick succession and stayed till the end of the innings. I enjoyed that particular remarkable innings from Boucher.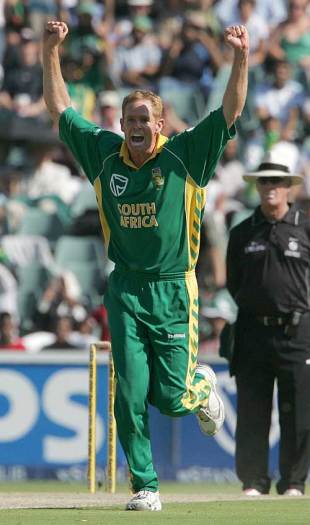 Now, in the bowling department, they had two quality fast bowlers, who provided breakthroughs with the new-ball constantly. Pollock, (good swinger of new-ball) and Nitini (has good speed and rhythm). For Australia McGrath and Lee means, for Proteas it's Pollock and Nitini. They follow this simple technique – Pitch in the right area, and let the wicket do the rest. The batsman would find it tremendously difficult as they could not predict which way the ball would deviate against Pollock. And, against Nitini, they found difficult as the ball ribs through so swiftly. However, at the moment Dale Steyn is doing the job for Proteas.
Also, I have been amazed sometimes on watching Proteas fielding. Gibbs, who controls the point area, never allows the ball to get past him. He has also taken spectacular catches at this position, which is a really a tough area to control. Soon after Rhodes retirement fielding department fell by a margin, but it was restored by Arthur. This took the South African Cricket up and now they are the World number 1 side.
That was really a great team and I never miss the contest between South Africa and Australia as it would be clash of heavy weights. One of the greatest Proteas team!