Arjun Atwal, Gaganjeet Bhullar excited ahead of Mauritius Open
1.30K //
05 May 2015, 10:24 IST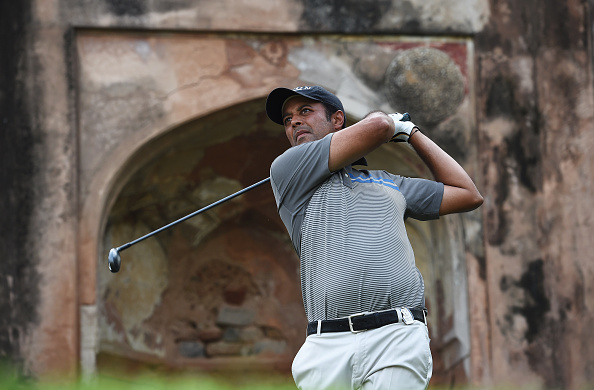 Domaine de Bel Ombre (Mauritius), May 4 (IANS): Veteran Indian golfer Arjun Atwal believes this week's inaugural Afrasia Bank Mauritius Open, the first tri-sanctioned event by the Asian, European and Sunshine Tours, will provide another opportunity for Asia's top stars to showcase their growing stature.
The ?1 million (approximately $1.1 million) showpiece begins at the spectacular Heritage Golf Club on Thursday with the 132-man field split equally amongst the three major Tours and sprinkled with invited players.
The Mauritius Open is one of five new tournaments on the Asian Tour this season and Atwal, a former number one and eight-time winner, is ready to put his money on an Asian Tour member lifting the title on Sunday.
"It's so exciting. It's the first time having the three Tours tri-sanctioning a tournament and this is such a beautiful place," Atwal, who is the first Indian to win on the PGA Tour in the United States, said in a release on Monday.
"It's good to have all three Tours coming together. You get to see how the other players are doing and it just creates opportunities for our players. If one of us wins, it gives us a European Tour card ? it's a great opportunity."
The 42-year-old said the stature of Asian golfers is rising as the continental stars are regularly winning the European Tour events.
"Obviously, it's been getting better on the Asian Tour every year. Back in the day, it was rare to see Asian Tour players winning European Tour events. It happened once in a while," the world No.395 said.
"Now if an Asian Tour member doesn't win, it will be surprising. You know that one of our players can win anytime."
Gaganjeet Bhullar added: "It's a great week. I came out here to the course yesterday and played a few holes and it's a beautiful layout. The course is very picturesque , lots of beautiful holes.
"Being tri-sanctioned, it's going to open the door to international players. I think it will be great if we can come here more often."