Renowned golf coach Butch Harmon firmly believes that his former student Rickie Fowler deserves to be on the U.S. Ryder Cup team.
In an recent appearance on the Sky Sports Golf Podcast, Butch Harmon explained why he is sure that Rickie Fowler will be in the American team to face Europe in September.
"No doubt about it," Harmon said. "He has got to be on that team."
"No.1, everyone loves Rickie and No.2, you can pair him with anybody. Rickie is a perfect guy for the Ryder Cup and he will be in that team."
Harmon and Fowler worked together for several years until their amicable split in 2019. Five out of Fowler's six titles on the PGA Tour came under the tutelage of Harmon.
Fowler recently won the Rocket Mortgage Classic after a nail-biting playoff finish. Talking about his victory, Harmon told the Sky Sports Golf Podcast:
"This win [Rocket Mortgage Classic] for Rickie probably means more to me personally than all the Majors that I have had guys win that I've worked with. From where he was, how down low he was not only in self-esteem but his game and his life, for him to come back the way he has come back means a lot to me."
"I'm so happy for him and his family. Rickie Fowler is good for the game of golf and he's back folks, so get ready to really enjoy it."
Who is Butch Harmon?
Claude "Butch" Harmon Jr., 79, comes from a family with close ties to golf, so his relationship with the sport began at an early age. His father played professionally and later became a golf instructor at clubs in Florida.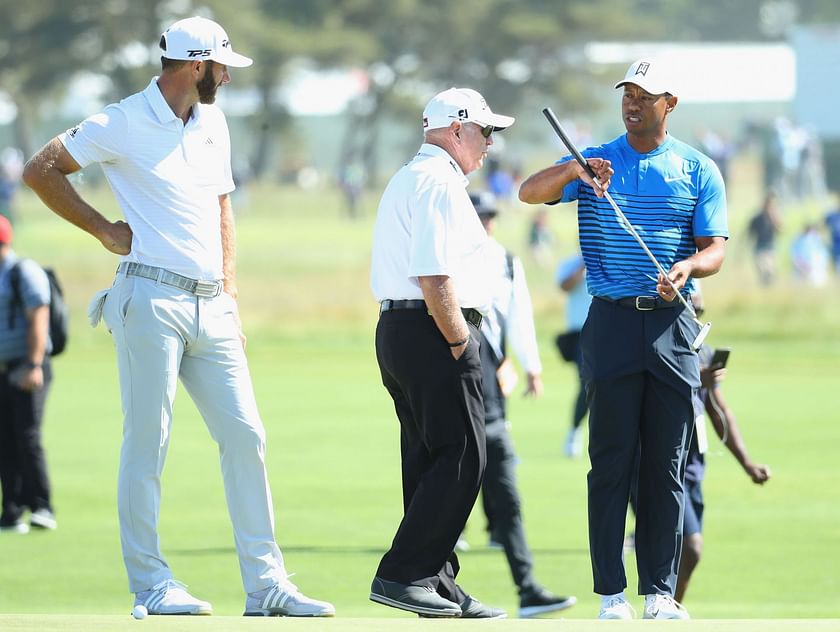 Both he and his three brothers played golf professionally. In Butch Harmon's case, he did so for two seasons on the PGA Tour (1970-71), with one victory to his name (1971 Broome County Open).
Butch Harmon began his coaching career shortly after finishing his professional career. His first job was to be the personal instructor of King Hassan II of Morocco.
After returning to the United States, he became an instructor at Crow Valley Golf Club in Davenport, Iowa. There he achieved renown for his work with 20-time PGA Tour winner (2 majors) Greg Norman.
This led him to become a personal trainer to several of the world's golf biggest stars. He is known for having coached Tiger Woods for 10 years and Phil Mickelson for eight seasons.
Other players he has worked include Ernie Els, Stewart Cink, Greg Norman, Davis Love III, Fred Couples, Justin Leonard, Nick Watney, Jimmy Walker, Dustin Johnson, Gary Woodland and the aforementioned Rickie Fowler.
In 2003 he was selected as the best golf coach in the United States, in a vote organized among the country's coaches.