LIV Golf has finally found a television partnership just before the beginning of its second season. It was announced that the Saudi-backed league has signed a multi-year deal with The CW. The event will be streamed on TV over the weekend and the initial rounds will stream on the app.
It comes as a significant step for LIV Golf as they didn't find a broadcaster last year and were dependent on YouTube and their website for streaming. The final round of the Team Championship, LIV Golf's season-ending event, garnered 451,000 views on YouTube.
The second season of LIV Golf will begin with the event on the Gulf coast of Mexico in Mayakoba from February 24 to 26.
---
LIV-CW deal expected to be advertising revenue-based
It's the first time CW has had exclusive broadcast rights for live mainstream sports. The details of the deals are not shared by LIV Golf, but as per some media reports, CW will not be going the traditional way in terms of payments.
Rather, the agreement is advertising revenue-based and mutually financially beneficial to both parties. LIV has also stated that it will produce coverage with the help of its own team.
On the other hand, the PGA Tour has a nine-year rights deal with CBS, NBC (and Golf Channel), while ESPN has digital rights and weekday coverage of the Masters and PGA Championship as well. The deal is worth $700 million as per several reports.
ESPN+ subscribers get four separate live feeds for the 28 PGA Tour events throughout the year. However, live content is limited when the broadcast is live on CBS and NBC.
---
"We're very proud..." - Greg Norman on LIV Golf-CW deal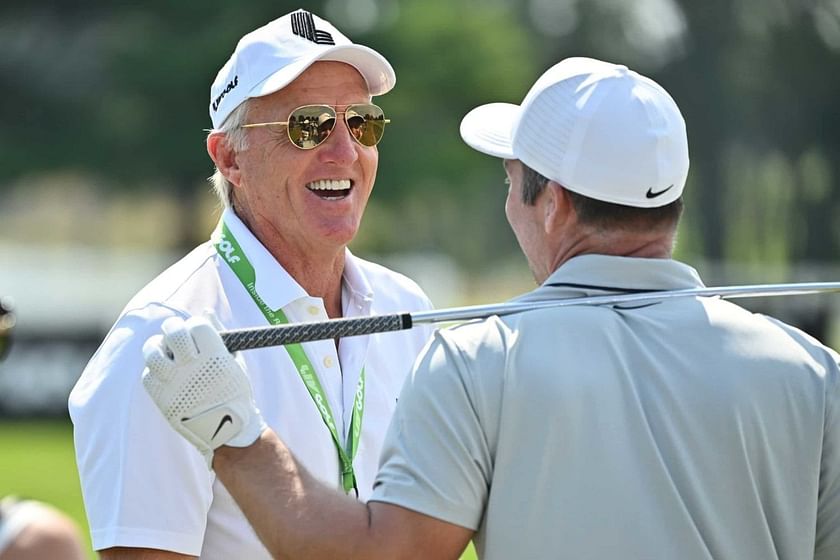 LIV CEO and Commissioner Greg Norman said in a statement that it was a momentous day for the Saudi-backed league and termed it more than just media rights.
"The CW will provide accessibility for our fans and maximum exposure for our athletes and partners as their reach includes more than 120 million households across the United States," said Norman. "We're very proud to note how consequential it is that a league that has only existed for one year has secured a full broadcast deal in its debut full league season."
CW President Dennis Miller termed the LIV-CW partnership a "significant milestone" in their aim of re-enginering their network with quality and diversified programming for viewers, advertisers, and CW allies.
"This also marks the first time in The CW's 17-year history that the network is the exclusive broadcast home for live mainstream sports," Miller said further.
CW is majorly owned by Nexstar Media Group, the US' largest local television and media company. It has weekly prime-time programming of 14 hours.
CW is named after its co-founders CBS and Warner Brothers. Last year, Nexstar Media Group acquired 75% shares of the network along with Warner Bros. and Paramount Global. It is the fifth-largest U.S. network.
LIV Golf has currently signed 48 players divided into 12 teams. Some big names include Dustin Johnson, Phil Mickelson, Brooks Koepka, and Cameron Smith. Johnson was the winner of last year's season.
LIV will go a full season with 14 events scheduled this year. Each stop will have a $25 million purse and $5 million for team events. However, only eight stops have been announced till now. One thing the players will be looking forward to is the OWGR as the LIV is still fighting to get the Official World Golf Rankings.