Jeev decides to play with injury
572 //
16 Nov 2012, 19:53 IST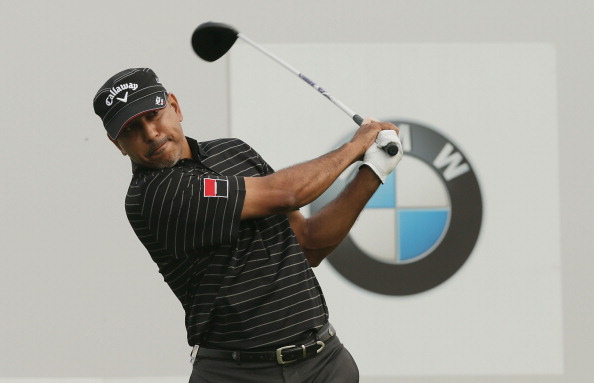 New Delhi - Indian golfer Jeev Milkha Singh on Friday said he will be playing the upcoming tournaments despite a finger injury.
The Chandigarh golfer had already pulled out of the Singapore Open and Hong Kong Open due to the injury on his right hand index finger.
"I have a ligament injury in the index finger. Plus I also have a bruised bone," said Jeev, showing his bent index finger to reporters here.
"You can see it is not straight. But I can't stop playing. The doctors have asked me to take rest for four months but I can't remain away from the sport for that long. I am risking it but injuries and sports go together. It is a part of life and you have to take it with you," said the 40?year?old, who is to receive a lifetime achievement award at the Asia Pacific Golf Summit in Brunei in December along with Colin Montgomerie of Scotland.
Jeev, who earlier this year won the Scottish Open, said he still has a lot of golf left in him.
"I feel like I have 10 years of golf left in me. It also depends on injuries I have. I am planning to play 35 tournaments next season which is still less as earlier I used to play 40. But if I get an injury then may be it'll only be 30. And I will be playing the European, Japan, Asian and US tour. I don't wish to lose the membership of any tour."
Jeev, who has had four European Tour wins, will next play in the Race to Dubai next week followed by Tournament of Champions in Japan.