Liang back on hunting ground at Avantha Masters
615 //
13 Mar 2013, 00:02 IST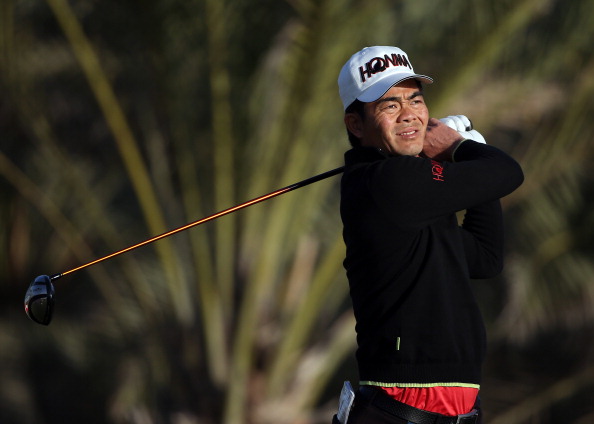 Greater Noida - China's Liang Wen-chong returns to the country of his record-breaking triumph ready to put up another winning performance at the Avantha Masters which tees off at the Jaypee Greens Golf Course here Thursday.
Liang, who earned the distinction of being the first mainland Chinese to win the Asian Tour Order of Merit in 2007, inked his name in the record books when he carded a 12-under-par 60 to set a new low 18-hole score in the opening round of the Indian Open in 2008.
The Zhongshan-born would then go on to win his second Asian Tour title and end the season in fourth place on the Order of Merit.
"I'm really happy to be back in India. The Indian Open win as well as setting a new Asian Tour record back then really brought back fond memories of this place. I must say India is a lucky place to be for me," said Liang.
While Liang has set his sights on achieving more personal glory this week, he is also determined to win honours for his country.
With golf making its return to the Olympic Games in Rio de Janeiro in three years' time, Liang knows the importance of chalking up valuable Official World Golf Ranking points as they will be the main pathway for players to qualify for the Olympics in 2016.
"I've been working very hard for the past few years, hoping to do well in tournaments and achieve greater heights for my golf career. I hope to win as many tournaments as I can," said Liang.
"My goal is to get into the Olympics in 2016. I'm trying hard and working towards achieving that goal. I hope to bring glory to the country if I can make it into the 2016 Olympics," he added.
All events on the Asian Tour as well as Asian Development Tour (ADT) receive Official World Golf Ranking points. The world rankings will be used to determine the 60-man field when golf returns to Olympics. It has been estimated that the top-200 bracket will be the cut-off for players to qualify.
The winner of this week's Avantha Masters will receive 20 world ranking points.