Neha wins second title in Hero Women's Golf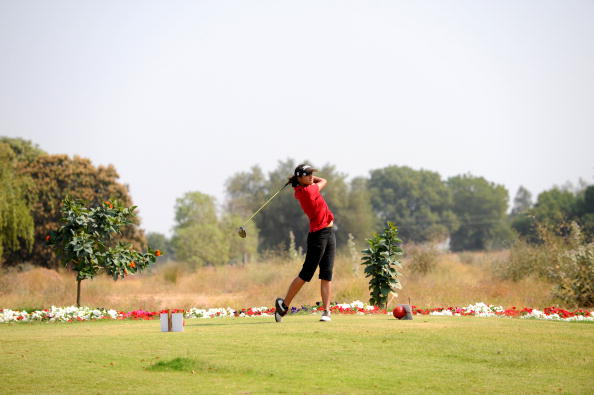 Chandigarh - Kolkata golfer Neha Tripathi Friday won her second title of the Hero Women's Pro Golf Tour 2013 in the fifth leg at the Chandigarh Golf Club here.
Neha shot three over 75 on the final day to finish with a total score of 224, three shots ahead of runners up Smriti Mehra. Overnight rain had made the playing conditions extremely challenging, which was clearly visible in the scores of the last two rounds.
Neha was calm and played steadily to clinch the title. She carded three birdies on the second, fourth and 13th along with six bogeys on the fifth, sixth, 12th, 14th, 15th and 18th holes.
Smriti Mehra, who was leading after the first round, lost her way in the second round conceding her lead to Neha and thereafter could not stage a comeback. The birdie queen carded just a single birdie on the 10th and had five bogeys and a double bogey for a third round score of six over 78 and a total score of 227.
Local girl Preetinder Kaur finished third, with a final round score of five over 77 and total score of 234. She carded three birdies on the second, 11th, and 12th and had 6 bogeys and a double bogey. Delhi's Vani Kapoor was fourth with a day three score of nine over 81 and total score of 236.
Ankita Tiwana finshed fifth with a total score of 241 followed Saaniya Sharma at six with a total score of 244.
Gursimar Badwal (A) with a total score of 239 was the Amateur winner and Tavleen Batra (A) finish second at 242.
Leaderboard:
Neha Tripathi – 224 (75, 74, 75)
Smriti Mehra – 227 (71, 78, 78)
Preetinder Kaur – 234 (78, 79, 77)
Vani Kapoor – 236 (78, 77, 81)
Ankita Tiwana – 241 (80, 83, 78)
Saaniya Sharma – 244 (76, 74, 94)