Michael Block recently compared his game with Rory McIlroy, stating that if he had the same driving distance as Roy, he would have been one of the best golfers.
Block made these comments in the Ripper Magoo Podcast while explaining the difference between his game and Rory's.
Block explained:
"From where Rory hits it, would be stupid. I think I'd be one of the best players in the world, hands down. Oh, if I had that stupid length, I'd dominate all day. My iron game, wedge game around the greens, and my putting are world-class.
"It's just the distance I'm lacking. You know, these guys are hitting it 300 yards in the air. I hit it 275 in the air."
Block's comments weren't received well on social media. Here's how fans reacted to his comments on social media:
"Enough of this guy. Cool story for the weekend. It's over."
"If I could golf like Rory, I too, would be one of the best players in the world."
"Hammer the missed cut by a million lol."
Another user believed that now PGA would stop presenting Block as an underdog.
"And the block party is over. It was a fun week."
A user stated that though he loved Block he was a bit overboard with his statement.
"I think it's time 4 his wife to bring him back on earth..."
"Time to brush the tickets off."
"No way this blows you..."
A fan tweeted that Block wasn't as average club professional as the media tried to portray him and it was more of a PR thing.
---
When will Michael Block compete next on PGA Tour?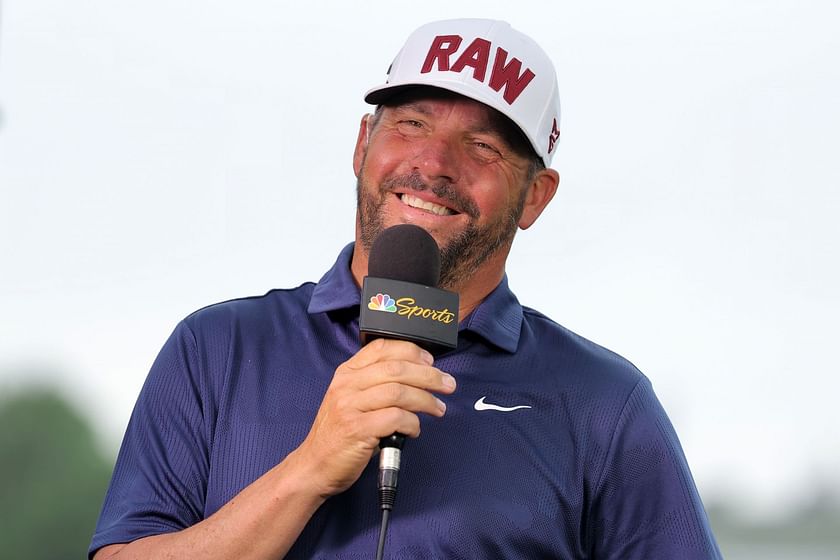 Followed by the impressive performance in the PGA Championship, Michael Block received an invitation for this week's Charles Schwab Challenge. The PGA Tour's next event will be played from Thursday, May 25, to Sunday, May 28, at Colonial Golf Club in Fort Worth, Texas.
Block's T15 finish at the PGA Championship was his breakthrough performance with no noteworthy results previously. He is yet to win on PGA Tour and the Oak Hill was his first cut at the majors.
The 2023 Charles Schwab Challenge will feature 23 of the top 50 golfers in OWGR. The likes of Scottie Scheffler, Max Homa, Viktor Hovland, and Tony Finau will feature on the 120-player field teeing off at Colonial Golf Club on Thursday.
The 46-year-old golfer is in a threesome with Pierceson Coody and Min Woo Lee and will tee off on Thursday at 2:28 pm ET.
Here's the schedule for the 2023 Charles Schwab Challenge:
Thursday, May 25
Round 4: 4-7 pm (Golf Channel)
---
Friday, May 26
Round 4: 4-7 pm (Golf Channel)
---
Saturday, May 27
Round 4:
1-3 pm (Golf Channel)
3-6 pm (CBS)
---
Sunday, May 28
Round 4:
1-3 pm (Golf Channel)
3-6 pm (CBS)
After Charles Schwab Challenge, Michael Block's next PGA Tour event will possibly be RBC Canadian Open as the golfer received a sponsor invitation for the event.
Edited by Sankalp Srivastava