Bryson DeChambeau suggested that there should be a separate exemption category for LIV-associated golfers to qualify in majors on the basis of their performance throughout the year.
Since LIV players are barred from OWGR points, most of them don't have enough chances to improve their rankings and are therefore currently out of the top 50 in OWGR. As a result, only a handful of breakaway league golfers were part of the last two major events.
While speaking at a pre-event conference of LIV Golf Washington DC on Wednesday, DeChambeau highlighted this issue and suggested how to tackle it.
"There's been numerous ideas brought up," he was quoted saying via National Club Golfer. "One that we're all looking at right now, at least from my perspective and what I've heard so far is just creating an exemption category for LIV players based on how they play during the course of the year."
The World No. 90 golfer accused PGA and its allies of a ploy against the LIV players to slip in the rankings, calling it a 'part of their plan.'
DeChambeau's suggestion received a mixed response from Golf Twitter. Some fans felt that LIV players should forget about OWGR given it was their choice to defect to the Saudi-backed Tour. Few fans were of the opinion that it was not good for golf to exclude some of the best golfers in the world just because they're playing on the LIV circuit.
Here's a look at some of the reactions by the fans:
"OWGR is so 2020… 🏌️‍♂️🤷‍♂️"
"Try this. Sleep in the bed you made."
"Another solution would be to not play liv and if you do, don't whine about everything that you are missing"
"That name needs to change to Official PGAT Golf Rankings. Remove "world" bc the world is not being counted as we have seen with the black balling of the Liv Tour."
"There is no reason USGA, as an ostensibly neutral governing body, couldn't make an exemption category for LIV players. Either that or take out all tour-related exemptions: PGA, FedEx Cup points, DP tour, KF tour etc and make everyone else qualify."
"Top 10 individual finishers should qualify for majors the following year. Or maybe the winners of an event in the previous calendar year. Something should be done. The majors have to include some of these guys if they're truly going to be majors."
"They left therefore they no longer enjoy the same privileges. Their moaning about the consequences sounds like a spoiled child. Own your decision and move on."
"I am not a fan of the PGA Tour or the Liv Tour, I am a golf fan."
"If only LIV could figure out what to do as the other tours that qualified for OWGR status did."
"Nothing LIV is doing isn't already being done by another tour that receives ranking points. Pure politics."
LIV applied for OWGR points last July, but the OWGR officials stated that it would take at least a year to review the application of the Saudi-backed tour to see if it checks all the requirements for OWGR points.
There are still a few criteria that LIV doesn't fulfill to get the ranking points:
LIV holds 54-hole no-cut events contrary to the acknowledged 72-hole ones. However, PGA is going to introduce no-cut events next year.
Short field of 48 contrary to the condition of a minimum of 75 golfers
No Qualifying-school process to get into LIV
No 18-hole Monday qualifiers for local or regional players to earn automatic spots in the upstart league
---
What's next for Bryson DeChambeau on LIV?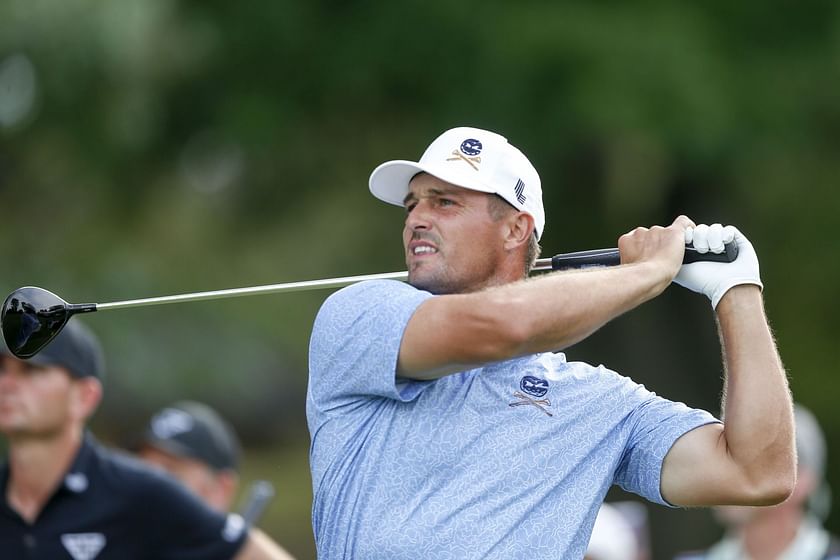 Bryson DeChambeau will next be seen competing at the LIV Golf's Washington DC event, which will take place from May 26 to May 28 at Trump National Golf Club. This will be the seventh event on the Saudi-backed tour's 2023 calendar.
DeChambeau is currently 28th in the LIV Golf season standings as he has finished in the top 10 only once in 2023. His best finish came at Tulsa where he ended at 7th place.