Phil Mickelson used to be one of the best golfers in the game and a figure that had a lot of fans and adulation. He tasted plenty of success and was one of the best of his era, and perhaps all time. That, or at least the public perception of the left-handed golfer, has changed dramatically in recent memory.
Now that he's gone to LIV Golf, the optics around Phil Mickelson has changed. Many feel that he's cheated the game, and that includes Ryder Cup legend Lanny Wadkins.
Per Golfweek, he opened up on how frustrating Lefty's legacy is now:
"But the truth is Phil's disappointing. I mean we all love Phil and watched him play. He was a rookie on my Ryder Cup team and played very well. He went 3-0... But to do the stuff he's done and, you know, cause the problems he's caused and the friction he's caused, and the divisiveness in golf he's caused."
Wadkins didn't hold back:
If it wasn't for golf, where would Phil Mickelson be? You know, he'd be gambling in a ditch somewhere. So, you know, It's not good. I think he owes more to the game than what he's done."
He believes Mickelson could have been a major player for the Ryder Cup as a captain, but speculated that it'll instead be Tiger Woods who might assume that role next time:
"No question he would have been a captain, probably a two-time captain. He probably would have been the captain next time at Bethpage Black when it comes over here. Instead, it'll probably be Tiger."
In fact, Wadkins stated on Golf Channel that Phil Mickelson was the most disappointing figure in the entire sport. That's a harsh critique from someone who watched Mickelson dominate in the Ryder Cup up close and personal as his captain.
Wadkins and Mickelson are tied in all-time points for Americans at the Ryder Cup, having both earned 21.5 points.
---
Phil Mickelson has become rather controversial
In today's landscape, it does not take much for the perspective of someone to completely change. Just take a look at Phil Mickelson, who was adored and cheered by many. Now, he's perhaps the most controversial athlete in the sport.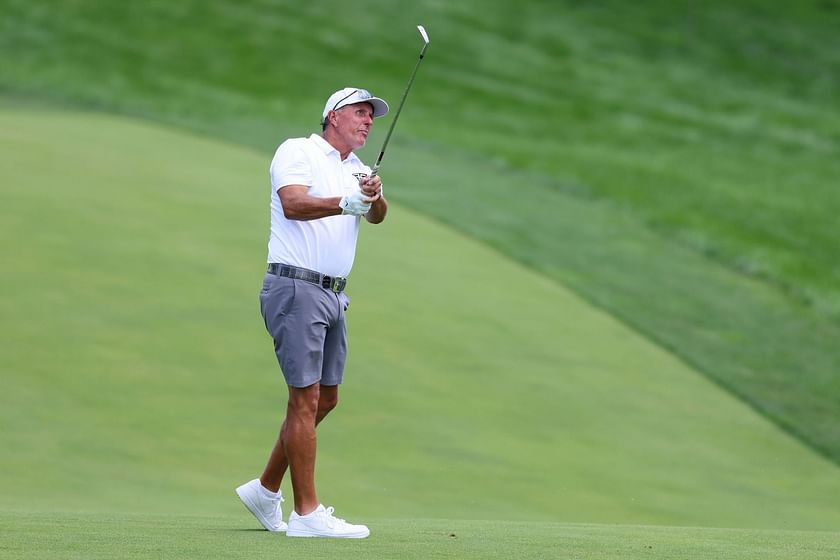 All it took was a shift in allegiance to LIV Golf, but that wasn't the end of it. The public perception of Brooks Koepka, Dustin Johnson and some others hasn't been so badly damaged.
Mickelson left and continued to talk down on the PGA Tour. He also willingly ignored the issues so many have brought up with the Saudi Arabian league's money. He admitted they had questionable human rights records, but he went anyway.
He cited a chance to change the sport and to give players the power to influence the game. The lax schedule and a few other things are also a component, but it's also true that the league paid him about $200 million up front to join them.
The money has been a big reason for a lot of defectors, and it's been a reason the image of Phil Mickelson is not what it used to be.