In a well-deserved recognition of his remarkable contributions to the world of sports broadcasting and his deep-rooted connection with golf, Jim Nantz has been announced as one of the distinguished inductees into the PGA of America's Hall of Fame class of 2023.
This honor places him in the esteemed company of five other notable individuals who have left an indelible mark on the world of golf. Joining Jim Nantz in this celebrated class are PGA's Robert Dolan, Don Wegrzyn, Herb Wimberly, former PGA President Suzy Whaley, and LPGA legend Kathy Whitworth.
The induction ceremony is set to take place on November 8, 2023, at the Omni PGA Frisco Resort in Texas, marking a significant moment in the history of the PGA of America.
Jim Nantz's induction into the Hall of Fame comes under the distinguished ambassador category, recognizing his incredible impact on the sport. Nantz is no stranger to accolades, having already earned a place in the Sports Broadcasting Hall of Fame.
His broadcasting prowess extends beyond the golfing world, as he holds the unique distinction of being the youngest ever to be inducted into both the Pro Football and Naismith Memorial Basketball Hall of Fame.
---
Jim Nantz's remarkable broadcasting journey in golf
Since joining CBS in 1985, Jim Nantz has been a prominent figure in sports broadcasting. His three Emmy Awards and five National Sportscaster of the Year titles underscore his exceptional talent and dedication. Jim Nantz's association with golf broadcasting began in 1986 when he joined CBS's golf coverage, quickly becoming a beloved voice of the sport.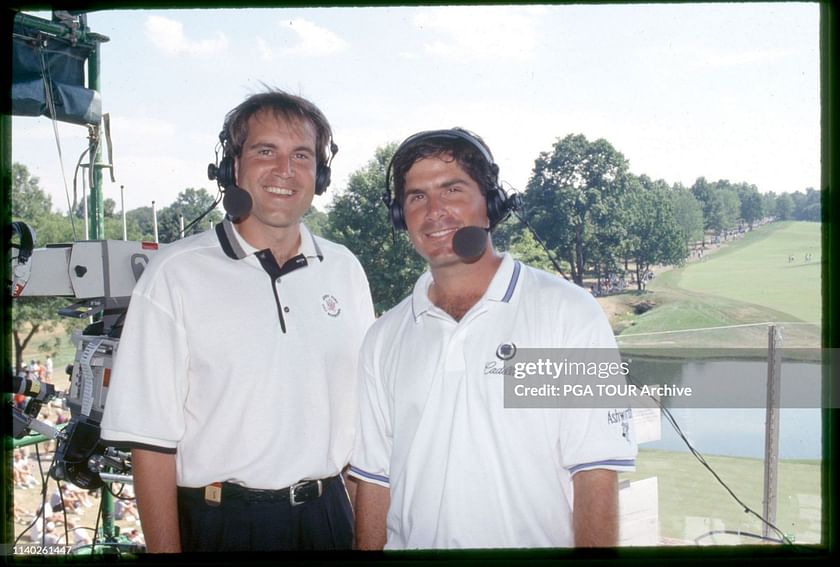 Among his many roles in golf broadcasting, Jim Nantz is renowned as the lead play-by-play announcer on CBS's golf coverage. His commentary has graced the Masters Tournament since 1989, adding to the event's storied legacy.
Beyond his work in the broadcast booth, Nantz's passion for golf extends to the design of golf courses. He is currently involved in designing a short course at a new destination golf club in Minnesota.
Jim Nantz's journey into golf broadcasting began after graduating from the University of Houston in 1981, where he was a member of the men's golf team. His career at CBS Sports started in 1985, initially as a studio host for college football and basketball coverage, later transitioning into an on-course reporter for PGA Tour events.
As Jim Nantz prepares to take his rightful place in the PGA of America's Hall of Fame, his distinctive voice and profound love for the game have made him a beloved figure among golf enthusiasts worldwide. The induction ceremony in November will undoubtedly be a moment of celebration for Jim Nantz and a fitting tribute to his extraordinary career.