Cameron Smith is the reigning Players Championship winner. The LIV Golf standout won it last time prior to defecting to the rebel tour, but will not be participating this year.
Despite his status as the last victor, LIV Golf players are not allowed on PGA Tour events with very few exceptions. The Players Championship is no different. This is because it's not technically a major.
It is considered the fifth major, but since it isn't actually one of the PGA Tour's majors, it doesn't operate by the same rules. Many majors, including the Masters and the Open Championship, have allowed LIV players to receive an invite should they qualify.
However, since the Players Championship is just another match by definition, Smith cannot play. However, the world's fifth-ranked golfer might be in attendance.
Smith said:
"Like I said, I'm a little bit unsure, you know? That's where I live now, so I don't know. I'll definitely be watching on TV. I think it's a great event to watch, I grew up my whole childhood watching."
"Watching the event and yeah, I'd love to get out there. I don't know how it would be kind of received, but even getting out there and watching, walking around in the crowd might be pretty funny."
It would certainly be awkward to see the former champion in the crowds at the event, but current rules dictate that he can't participate.
Players executive director Jared Rice said via Golf Week:
"He's one of our champions and history speaks for itself. The play of all of our past champions speaks for itself. But 2023 is about the players who will be here. We have our eyes forward on the product, which is the best field in golf again."
Unfortunately, that doesn't include LIV golfers.
---
Will the Players Championship miss Cameron Smith?
The Players Championship will be without Cameron Smith, Bryson DeChambeau, Dustin Johnson and others when it kicks off. Will the tournament be lackluster as a result? PGA stars don't seem to think so.
Mackenzie Hughes said via the Toronto Sun:
"I don't think anyone on the PGA Tour cares or will miss those guys to be quite honest with you. The majors will be obviously different with those guys there, but I don't think any one of us will be wondering how The Players would be different if those guys were here."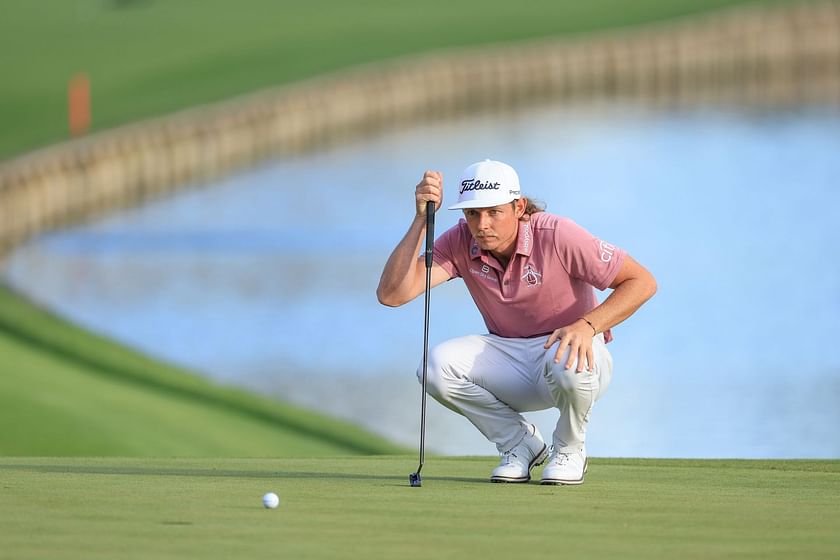 Corey Conners echoed that sentiment:
"I hate to say it, but it just kind of seems like all of the guys on the LIV tour have been forgotten. Playing on the PGA Tour I certainly don't think about them too much. They won't be missed and I won't notice them gone."
"Obviously there are some top players that won't be invited to the Players this year, which is unfortunate for the event, but it's the tour's shining jewel and it will be a great event."
There is talent that will not be there, though, most notably in the form of reigning champion Cameron Smith. There will be a gap, but will it be all that noticeable?