Shubhkamna Golf: Jeev, Atwal, Chopra head star-studded field
769 //
19 Dec 2012, 23:32 IST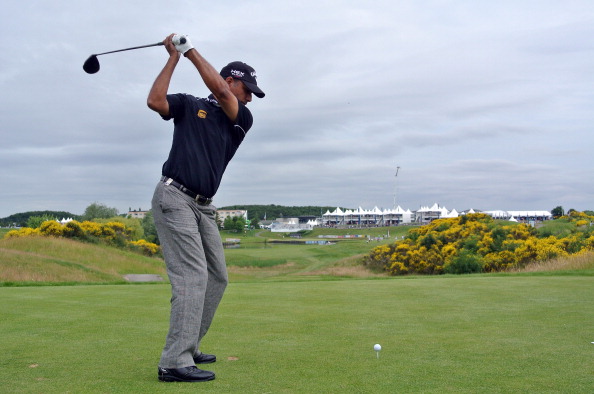 Noida - Jeev Milkha Singh, Arjun Atwal and Daniel Chopra, who have tasted success at international golf tours, will lock horns with the best of Indian golf at the inaugural Shubhkamna Champions golf tournament, which tees off here Friday.
The championships will see 30 top stars in a 54-hole stroke-play contest, which has a prize purse of Rs.60 lakh at the Noida Golf Course Dec 21-23.
The inaugural edition of a tournament will see 10 international tour members and 20 winners of 2012 PGTI and other tournaments.
Apart from the 'Big Four' – Jeev, Atwal, Chopra and Jyoti Randhawa – the field includes the likes of Shiv Kapur, Rahil Gangjee, Sujjan Singh, Anirban Lahiri, Gaganjeet Bhullar and Himmat Rai.
The PGTI stars include champions like Shamim Khan, the winner of the 2012 PGTI Order of Merit, No.2 Rashid Khan and players like Mithun Perera and Anura Rohana of Sri Lanka, winners on PGTI Tour.
Jeev who turned 41 Dec 15, a day before he was honoured with a Lifetime Achievement in Brunei, where he played a crucial role in helping Asia beat Europe in the Royal Trophy, now becomes the first Indian to host a tournament.
He said: "It's fantastic to be able to host a tournament like this. I am thankful to the sponsors, Shubhkamna for supporting my idea. They came forward at the right time and made this happen. I must also thank all the top pros for coming out and supporting this tournament."
Chopra, who finished in top-10 for two weeks in a row in Thailand and Malaysia, would love to celebrate his 39th birthday, falling on the last day of the event, with a title win.
"When we were young, we were taught to play carefully for pars. You were told to get to the Greens in regulation. But now the youngsters want to go for birdies on each hole. I think there will be a time when they will go for birdies on every hole. I have seen some of the young Koreans, who are just amazing," said Chopra.
On his own game, Chopra said: "I have been playing well as was seen in the last two weeks and would love to cap the year with a win. I am going to be playing some PGA and Web.com events next year."