Smriti fights back to lead in Hero Women's golf
606 //
06 Mar 2013, 19:04 IST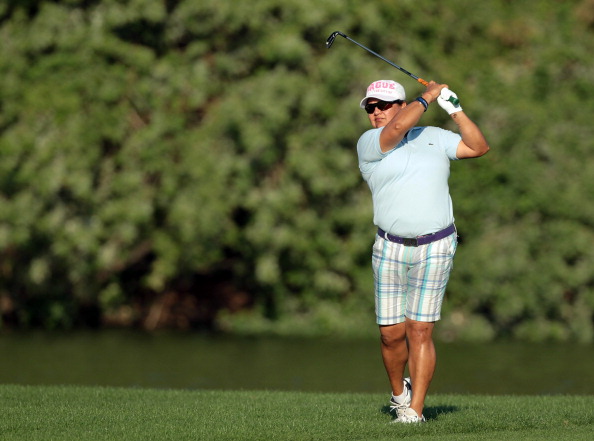 Mumbai - Veteran golfer Smriti Mehra made a remarkable comeback to lead the field at the close of the second day's play in the Hero Women's pro golf tour here Wednesday.
Smriti, who had been struggling with her form lately, brought in all her experience to play a superb round of two under 63 to take a single stroke advantage over overnight leader Sharmila Nicollet.
Smriti played a flawless front nine with a birdie on the sixth and carded three more on the 11th, 15th and 17th to finish the day with a total score of 130. Her two bogeys on the 10th and 13th were the only blemish on an otherwise perfect outing for the senior pro.
Sharmila had a disappointing day with second round score of three over 68 and a total score of 131. Her five bogeys on the first, fourth, sixth, 16th and 18th and just two birdies on ninth and 15th, forced her to concede her lead and trail by a shot.
Kolkata golfer Neha Tripathi played a steady round of one under 64, with birdies on third, fourth and seventh, to finish third with a total score of 134. Pallavi Jain, who was placed second after the first round had bad day and carded 10 over 75 in the second round to be placed fourth with an overall score of 140.
Saaniya Sharma and Vani Kapoor are tied fifth with identical scores of 141 after the second round.