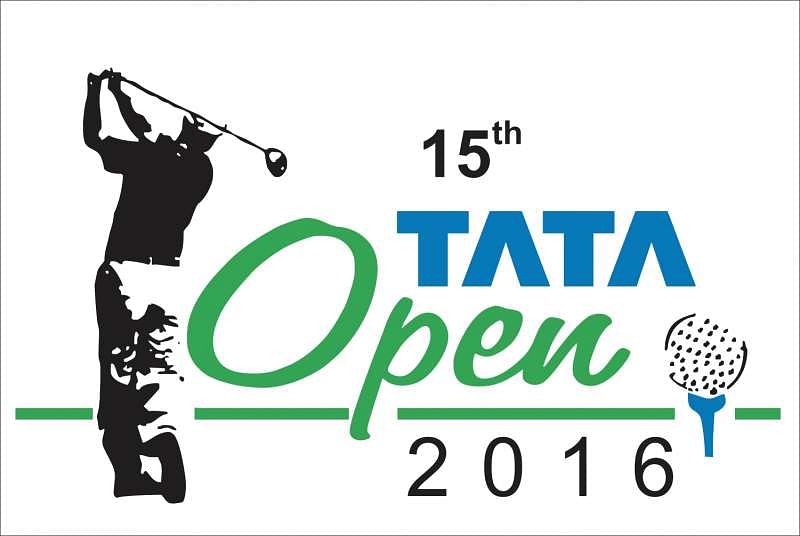 Jamshedpur, December 13, 2016: The TATA STEEL Group and PGTI have announced the 15th TATA Open Golf which will be held in Jamshedpur from 15th – 18th December, 2016. The four-day tournament will be hosted at the Golmuri Golf Course in Jamshedpur. The Pro-Am will be played on 14th December, 2016. The event offers a rich prize purse of Rs. 75 lakhs. The tournament will feature some of the top Indian professionals such as defending champion Mukesh Kumar, Chikkarangappa, Rashid Khan, Khalin Joshi, Shamim Khan, Shubhankar Sharma, Shankar Das and Honey Baisoya, to name a few. The top foreign players in the field are Sri Lankans Mithun Perera, Anura Rohana, K Prabagaran and N Thangaraja, Kunal Bhasin of Australia, Bangladesh's Md Zamal Hossain Mollah and Nepal's Toran Bikram Shahi. The local challenge will be led by professional Karan Taunk of Jamshedpur. The field also features six promising amateurs from Jamshedpur – Aditya Panchamiya, Arush Sabharwal, Dheer Dutta, Kurush Heerjee, Pawan Marwa and Shivam Kamani. Speaking about the initiative Mr Sunil Bhaskaran, Vice President, Corporate Services, Tata Steel said "Come winter and Jamshedpur looks forward to hosting India's top golfing talent on the occasion of the Tata Open Golf tournament."
"The event has grown in popularity over the years and the Steel city is delighted with the presence of the golfing stalwarts. Watching them in action, at the new and improved Golmuri Golf Course is a treat. With its commitment to furthering sporting activities, Tata Steel is proud to be associated with this event" Mr. Uttam Singh Mundy, Director, PGTI, said, "The 15th TATA Open is likely to witness a classic contest as the top professionals in the country look to stake claim to the coveted Rolex Player of the Year title. The added incentive for players to finish inside the top 60 to earn their exemptions for next year's PGTI season makes the contest even more exciting."
"The sustained support of sponsors such as the TATA STEEL Group has helped the PGTI build a strong foundation for professional golf in India over the last decade. We thank the TATA STEEL Group for their committed support to the sport and look forward to another successful edition of the TATA Open."
The tournament venue, the Golmuri Golf Course, is a lush green, beautiful and very well-maintained golf course which doesn't allow golfers any room for error.
About Tata Steel and Sports
Tata Steel Group stands among the top global steel companies with an annual crude steel capacity of 28 million tonnes per annum (MnTPA) and a turnover of US $17.69 billion in FY16. It is the world's second-most geographically-diversified steel producer, with operations in 26 countries and commercial presence in over 50 countries.
Established in 1907, the Group's vision is to be the world steel industry benchmark in "Value Creation" and "Corporate Citizenship" through the excellence of its people, its innovative approach and overall conduct. Underpinning this vision is a performance culture committed to aspiration targets, safety and social responsibility, continuous improvement, openness and transparency.
Having bagged the Deming Application Prize and Deming Grand Prize for continuous improvement in 2008 and 2012 respectively, Tata Steel has now been recognised as the global 'Industry Leader' in 'Steel category' by Dow Jones Sustainability Index. Besides being one of 'worldsteel's' Climate Action members, it has also been awarded the CII ITC Sustainability Prize, the 'Best-in-class Manufacturing' by TIME Award, the Prime Minister's Trophy for the best performing integrated steel plant, among several others. Tata Steel is the only Indian company to invest in world-class sports facilities, create academies and maintain and manage international level arenas. The cadets of its Tata Football Academy, the nursery for the sport in India, as well as those of the Tata Archery Academy, the only one of its kind for archery, have justified the faith that the Company has put in the talent and ability of its youth.
Today, a significant part of the Indian Football team, India's best archers, some of its finest cricketers, athletes, shooters, a Grand Master and several national and international legends have realized their dreams as a result of the support they have received from TATA Steel Sports Academies.
About PGTI
Formed in 2006, Professional Golf Tour of India (PGTI) is the recognized official body of professional golf in India. PGTI's objective is to promote professional golf in the country as well as give players an opportunity to be involved in decision making for all aspects of the game. Headed by Mr. Gautam Thapar (President), PGTI's governing body comprises of leading Indian golf professionals. PGTI currently has over 300 members.