Tiger Woods Parts Ways With Caddie Steve Williams
716 //
21 Jul 2011, 01:25 IST
Tiger Woods announced on his website today that he and his Kiwi caddy Steve Williams are parting ways after around 13 years being together.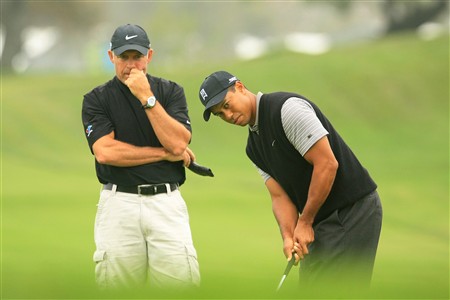 Woods, who has not played since pulling out of the Players Championship in May with an injury, said he was grateful for the service Williams had provided.
"I want to express my deepest gratitude to Stevie for all his help, but I think it's time for a change.

"Stevie is an outstanding caddie and a friend and has been instrumental in many of my accomplishments. I wish him great success in the future."
Williams had been Woods' caddie since March 1999 and was on the bag for a record 13 majors with Tiger. However it has been slim pickings since Woods' personal life dramatically unravelled in November 2009, with the 35-year-old winless since the 2009 Australian Masters.
It is understood Williams was informed of the decision three weeks ago.
In a statement on his website, Steve Williams said that he had been surprised by Woods' decision.
"Following the completion of the AT&T National I am no longer caddying for Tiger, he informed me that he needed to make a change. After 13 years of loyal service needless to say this came as a shock.

"Given the circumstances of the past 18 months working through Tiger's Scandal, a new coach and with it a major swing change and Tiger battling through injuries I am very disappointed to end our very successful partnership at this time."
Williams will now take up a fulltime position with World No. 17 Adam Scott after working for him since the US Open last month.
"I have had the opportunity to work of late for Australian Adam Scott and will now caddy for him on a permanent basis.

"Having started my caddying career with Australian great Peter Thompson and working for Greg Norman in the 80′s I am excited about the future working for another Australian."
Woods is yet to name a replacement for Williams.