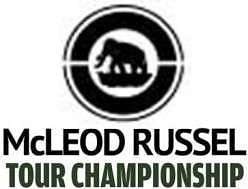 Arjun Atwal
"I love being back home in Kolkata among family and friends. I'm also returning to the golf course where I learnt to play the game. It brings back such good memories. I won the Indian Open here at the RCGC in 1999,"
"The three of us (Jeev, Jyoti and himself) began our professional careers around the same time over two decades back. We had a blast the last time we played together at Jeev's invitational event. I'm now looking forward to playing with Jeev and Jyoti again as some old memories will be refreshed. However, we're all tough competitors at the same time."
"It's nice to come back to a venue where I've played a lot as a junior and an amateur. I'm glad I'm here this time. The McLeod Russel Tour Championship is an event all Indian players talk about all year. They grind hard just to get into this event.
"I didn't win any tournaments this year. I don't consider it to be anything special just to keep my card. I played decently in Hong Kong but I wasn't really concerned about trying to keep my card on the Asian Tour or anything, I just wanted to play well and try and win the tournament but that did not happen. It was a very dismal year I would say.
"But for Indian golfers it was a good year. I think with SSP winning twice, Gaganjeet winning twice, Aditi Ashok winning twice, it was a really good year for Indians," the 43-year-old said.
"I think it's (future of Indian golf) fantastic," Atwal quipped. For golf not being a popular sport in India, I think we are producing a lot of champions. Not just talking about Jyoti, Jeev or myself. You look at the younger generation like S.S.P. (Chawrasia), Gaganjeet Bhullar, Anirban (Lahiri), they are doing fantastically well and even the kids coming up nowadays are more serious about golf. Even without any kind of support from sponsors."
"You don't have the support in golf like you would in cricket even though we have done as much in golf as the cricketers have done," he added.
"He is a good player," Atwal said of the 77th ranked golfer, Anirban Lahiri. I have played with him a few times. He has been doing really well over the last few years and is playing in the PGA tour now. I think he is going to do really well. He has got a very mature head on his shoulders. My advice to him would be to keep doing what he is doing. It's working so why do anything else."
"I have never met Aditi Ashok. I have never seen her play. But I have obviously watched her scores and the tournaments she has played in and I think it's fantastic for Indian golf, more so for women's golf,
"When you look at it, you know, we have only had one player from India who made it to the LPGA Tour and now she is the second one. I think with Aditi Ashok being so young, it's fantastic for golf what she is doing. As for women's golf, I'm all for them to be getting better because it's a fairly new sport for professional women in India. I hope a lot of kids take it up and they encourage women to play golf."
---
Shiv Kapur
"My performance at the Panasonic Open was my best of the season and I feel like I wasted my overnight lead in the final round my not giving my best. My swing is a work in progress and I feel like eaach week, I am getting closer."
"Off the course, I am in a very good spot in my personal life, I got married to Maya in April in Bali and I feel really blessed. My game just needs to get a notch better and I'll be very happy. This season finishing 34th on the Order of Merit was not what I was looking for but I will look to use it as motivation to turn it around in 2017."
"I think it's a great initiative by McLeod Russel and Aditya Khaitan. It is events like these that will contribute towards producing more top-class players from India.
"I played the Pro-Am today and I must admit that the RCGC course matches international standards. It is the perfect setting for the year-end Tour Championship. The rough is up and there is a premium on hitting fairways. It's not easy to find the greens if you land in the rough. Reading the greens will also be a challenge.
"The PGTI has gone from strength to strength over the last decade. The young players we're putting through on to the international stage is the result of a good system being in place. The emergence of players such as Shubhankar Sharma, Rashid Khan, Khalin Joshi and Chikkarangappa, shows that the competition at home is very strong.
"It'll be great to see the experienced guys such as Jeev Milkha Singh, Arjun Atwal, Jyoti Randhawa, Gaganjeet Bhullar, SSP Chawrasia and myself compete against the new crop of talent and will try our best to play better than each other", added Shiv.
---
SSP Chawrasia
"I have some very positive vibes coming into the McLeod Russel Tour Championship as I won the first edition of the event back in 2012. It is an event that I eagerly await all year. It's also great to be back at RCGC as this is my home course and I began my golfing journey here.
"This has been one of my best years as a professional so far as I not only realized my childhood dream of winning the Indian Open, but also finally won my first event outside India after a long wait. So I'm eager to end the year on a high with another win here at RCGC.
"The course conditions are world-class. One has to watch out for the rough which is much thicker than before. I would say that the tough field this week is good for the young Indian golfers as it prepares them for the bigger stage. They will learn a lot when they rub shoulders with the likes of Jeev, Arjun, Jyoti and Shiv."
"I was told we will be given Rs 30 lakh but after the Olympics we were told we won't get it and instead will be given Rs 15 lakh, Anirban didn't get that also," he revealed.
"This is crazy. We were to receive the money to meet all our expenses but in the end, think of it, Anirban got nothing. I got five-and-a-half lakh rupees," said the 38-year-old, who won twin-crowns at the Hero Indian Open and the Resorts World Manila Masters.
"We did not get rain jackets, nothing. There was no umbrella and it was raining (in Rio) and was freezing cold. If we asked for anything there, it was like we were their servants, and they our landlords," said Chawrasia flashing a sarcastic smile.
"In the next few years, Indian golfers will soar higher. They (young players) are doing really good this year,"
"Jeev, Jyoti and Arjun can comeback anytime. You can never rule them out," he warned.
Chawrasia said that he is still struggling with his shoulder injury that he got earlier in the season, "I can't swing properly. It is taking a toll on my back."
---
Gaganjeet Bhullar
"This is one of my favourite golf courses in India. The layout, conditions and the set up this week at RCGC is like an international event. It will be my fourth appearance at this tournament and I'm raring to go as all the big names are here."
"I am happy with how I have bounced back this season. Te last two years have been really tough fro me and I am happy that I am over the line now. My goal this season was to win agai on the Asian which I have accomplished and i am happy with how my season has come along."
"2012 and 2013 were great seasons and I just wanted to get back to that same level this season. Finishing in the top 10 on the Order of merit is a good comeback for me and I hope I can kick on in 2017."
"Playing alongside all the stalwarts of Indian golf is always a great feeling and the young competition on the PGTI is amazing too. These guys are great and will push us all the way this week.
The five-time Asian Tour champion has set his sights on regaining his former glory after suffering a wrist injury in October 2014 that required surgery.
"That was probably one of the worst times of my career so far," Bhullar said.
"I worked really hard to overcome all these difficulties and I am glad and am proud of myself,"
---
Jyoti Randhawa
"Obviously this season has not been a great one. Although, recently, my game has been moving in the right direction. I will look to continue this recent form in 2017 and try and get back in the winners circle."
"I've had a few good weeks in the run-up to this event. I put in a solid performance at the Asian Tour event in Delhi earlier this month where I claimed joint second place. I'm playing better with each week and looking to improve upon my short-game.
"I'm really looking forward to it. I can't even remember the last time we played together. It'll be great fun, good for Indian golf and a treat for the spectators. We're good friends off the course and there will be some chatter when we play together. However, it will also be serious business on the course as we will fight it out and play hard."
---